Book a Speech Therapy Session in Malaysia
Need help with speech disorders or swallowing difficulties? Homage's certified speech therapists can help children and adults through a video call or in-person at your doorstep.
Get a Free Care Consult
Understanding the need for speech therapy
Many of us think that speech therapy is only about the treatment of speech disorders such as stuttering. However, speech therapists actually help us with much more than that. Besides speech disorders, speech therapists also treat children and adults who develop issues with communication, swallowing and language understanding, which may arise during childhood or from conditions such as Parkinson's, stroke or a brain injury.
Through accurate diagnosis and prescribing suitable exercises, speech therapy helps us regain independence, communicate effectively and resume activities of daily living.
As with most forms of therapy and rehabilitation, speech therapy takes time and patience. Often, you will have to go through regular sessions over many months before any visible improvement can be seen. Everyone grows at their own pace to achieve their goals but the key to recovery is to keep trying and never give up.
Speech therapy can improve
Swallowing difficulties
Speech impairments
Vocalisation problems
Language disorders
Effective communication
Social skills
Common conditions speech therapy is useful for
Autism
Speech therapy can help individuals with autism with their verbal, nonverbal, and social communication skills.
Cancer
Treatment for head and neck cancers may affect one's speech and swallowing abilities, which a speech therapist can help improve.
Cerebral Palsy
Speech therapy can help children and adult with cerebral palsy who face difficulties with speech, chewing and swallowing by improving oral motor skills.
Dementia
Depending on the part of the brain, dementia may affect one's speech and swallowing abilities, but speech therapy can help to slow the deterioration of these functions.
Parkinson's
Parkinson's may affect nerves and muscles that control our voice quality and fluency. A speech therapist may recommend exercises to improve muscle strength and suitable assistive devices.
Stroke
Individuals often experience difficulty in speech and swallowing (dysphagia) after a stroke. Speech therapy can help to improve speech and prevent aspiration and choking.
Home speech therapy enabled by technology
Speech therapy is usually conducted at a clinic or a hospital, in a group or one-to-one setting. But with advancements in technology, speech therapy is now more accessible than ever in Malaysia.
Receive the guidance and support of a speech therapist in the comfort and privacy of your own home. Simply book an appointment online or through a call and a certified therapist will arrive at your doorstep.
Enjoy greater independence and improved quality of life through speech therapy.
What do speech therapists do?
Assess
Our speech therapists will assess the severity of the care recipient's condition from swallowing, language, speech or voice difficulties to determine the right help they need.
Prescribe
After the assessment, a personalised home speech therapy care plan will be prescribed to the care recipient.
Treat
Our speech therapists will guide the care recipient through the recommended exercises during the scheduled home speech therapy sessions.
Cost of Speech Therapy in Malaysia
On average, home speech therapy costs approximately RM130 - RM190 per hour in Malaysia but care packages are available to offset some of the cost.
Get a Free Care Consult
Speech Therapy
from
Each session lasts 1 hour (*not including one-time first assessment fee at RM140)
Speech Therapy
from
1 package = 4 sessions
Homage provides simple, transparent pricing without the constraints of a contract. Book only the hours you need at the below rates, and a Homage Care Professional will soon be assigned to your visit.
Speak to a Care Advisor
Call us at 016 299 2188 or request a callback from our friendly Care Advisory team. Learn more about our range of services and find out how Homage Care Professionals can help.
Make a Care Plan together
We will work with you to develop a personalised Care Plan based on your loved one's health status, care requirements, and additional preferences.
Your personalised care begins
Together we will match you and your loved ones with an exceptional Care Professional. Stay up to date after every appointment with detailed reports on the Homage app.
The largest pool of nurses, caregivers and therapist in Malaysia
Top questions about Speech Therapy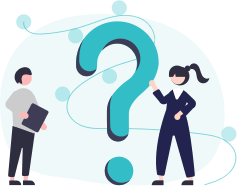 Who are the Homage speech therapists?
Homage speech therapists are individuals passionate and dedicated in caring for families in need. They are degree holders and have completed the practical hours set by the Malaysian Association of Speech, Language and Hearing (MASH).
Our speech therapists support families and individuals (children, adults and seniors) in the management and treatment of various conditions affecting a person's ability to speak, communicate, eat and drink.
What should I expect during my first speech therapy session?
During your first speech therapy session, our therapist will first understand your medical history, assess your present condition and develop a personalised treatment plan to meet your needs.
What is the duration of a speech therapy session?
The duration of an in-home speech therapy visit will be one-hour long.
How many speech therapy sessions will I need?
Every individual's recovery and rehabilitation journey is different. The speech therapist will be able to advise you of an appropriate treatment plan and frequency after the initial assessment.
What is online speech therapy suitable for?
Through a video call, our speech therapists can help:
Adults and seniors for communication therapy (including speech difficulties, cognitive-communication difficulties and voice difficulties)
Infants, children, and adolescents for communication therapy (including speech and language difficulties)
In addition, for those who meet the following criteria, our speech therapists will have to an in-person visit for the first session, but follow-up appointments can be conducted online:
Adults and seniors for swallowing therapy (eating orally but shows signs of aspiration such as coughing, choking and throat clearing when eating)
Infants, children, and adolescents for feeding/swallowing therapy (eating orally but shows signs of difficulties such as food refusal, limited variety of food accepted, poor chewing, and gagging or coughing when feeding)
Online speech therapy, however, is not suitable for treating those who fall under these categories:
Adults and seniors with active pneumonia/ very unwell
Adults and seniors with a newly inserted feeding tube and has not seen a speech therapist before
Adults and seniors with a tracheostomy tube
Infants, children, and adolescents with a newly inserted feeding tube and has not seen a speech therapist before
Should I prepare anything for my speech therapy session?
There is no need for any preparation.
If you have any doctor's referral letter, previous therapy/ medical reports or investigations (X-ray or MRI), we would recommend sharing this information with your speech therapist for a more thorough understanding of your condition for treatment.
More services like Speech Therapy
My gratitude and appreciation
My 85-year-old mother, who underwent post-ventral incisional hernia surgery in January 2019 had CPs from Homage, all professionally trained, from leading Malaysian hospitals. The CPs nursed my mother with diligence, and compassion; providing invaluable tips on elderly caregiving to family members. My gratitude and appreciation to Team Homage.
Azwan Shahuddin
Positive experience
Our experience has been very positive. So far, we have used their Care Pros perhaps 10 times (for checking in on mum) and she has been nothing short of kind and supportive. The coordinator Bel has also been a great help since day one. I find the price to be reasonable. Love the reporting feature on their app. You could see what has been done during the visit. It's worth trying out.
Adelaine Yeo
Definitely one of the best!
I had positive experiences with Homage so far. They are flexible, affordable, and professional. The coordinator from Homage has been very helpful and accommodating to my request since day one. Caregivers assigned to take care of my (85 yo) grandmother are punctual, professionally trained and attentive. Hope they will continue to serve well.
Kamilah Barvin
Make Home Care Personal To Your Loved One
Get started with a free consultation today, and learn why thousands of Malaysians trust Homage to deliver the best care in their homes.
Get a Free Care Consult