Book a Home Physiotherapy Session in Malaysia
Regain and maintain strength and mobility at home with Homage's certified physiotherapists in Malaysia.
Get Care Now
Why Many Skip Physiotherapy Sessions
Often, physiotherapy does not cross our minds until a medical professional refers us to one after an injury. However, physiotherapy is not only for those injured. From a neck sprain while sleeping to chronic pain and conditions such as cerebral palsy and Parkinson's, physiotherapy can help children, adults and seniors maintain and regain mobility and strength, alleviate pain, and improve their quality of life.
While many Malaysians know the benefits of physiotherapy, many of us delay, skip or are tempted to skip these sessions. This may be due to cost or discomfort during and after performing the exercises.
In most cases, several sessions of physiotherapy will be required for a full recovery or visible results. This can be discouraging for those expecting a quick recovery. We may also find the frequent travelling to and fro time-consuming, costly and troublesome especially for those already facing mobility issues.
What Can Physiotherapy Help With?
Injury
Chronic Pain
Arthritis
Cerebral Palsy
Parkinson's
Stroke
Recover with Physiotherapy in the Comfort of Home
Many Malaysians who need physiotherapy don't realise that physiotherapy can be done at home.
By having qualified physiotherapists conduct the session one-to-one in the comfort of your home, you can feel more at ease, receive personalised care and recover better, without having to travel or wait at hospitals or clinics. This can be a more convenient and safer alternative, especially for those who face obstacles getting to therapy facilities or have limited mobility. Skipping the commute means that you can save cost on transport as well.
With the option of home therapy, more will be able and encouraged to continue physiotherapy sessions and prevent potential health complications from developing.
Cost of Home Physiotherapy in Malaysia
Homage provides simple, transparent pricing without the constraints of a contract. You need only book the hours you need and a Homage Care Professional will soon be assigned to your visit.
Get Care Now
Home Physiotherapy
as low as
Each session lasts 1-hour
Home Physiotherapy
as low as
for 5 sessions
Download the Homage mobile app
Set up a care plan and get matched to a Care Pro
Receive care from our Care Pros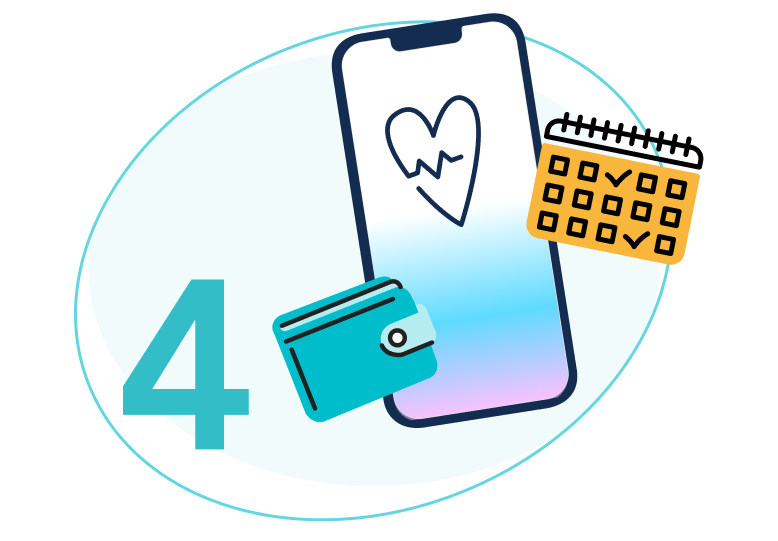 Book, manage and pay for visits all in one place
The largest pool of nurses, caregivers and therapist in Malaysia
In partnership with
News Media

Hospitals
Community Providers
Government Organisations
Corporates
Top questions about Physiotherapy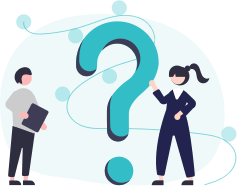 What do physiotherapists do?
Physiotherapists are allied health professionals who have an in-depth knowledge of how the body works and specialised hands-on clinical skills to assess, diagnose and treat injury and disability. Trained to pinpoint the root cause of injuries and other ailments, a physiotherapist will first assess your holistic health and wellbeing, before determining the kind of movements and exercises you can and should do to aid in recovery, taking into consideration a multitude of factors including your individual needs, conditions and mobility.
A physiotherapist may use different approaches to treat and manage your condition, including movement and exercise, manual therapy and hydrotherapy.
Who needs physiotherapy?
Physiotherapy is suitable for all ages and can benefit you at any time in your life. While it is commonly associated with musculoskeletal issues, you don't have to be injured for physiotherapy to benefit you. Physiotherapy extends beyond that and can actually help with managing long-term medical conditions such as asthma, preparing for a sporting event or even childbirth.
Physiotherapists can help to improve various conditions:
Neurological: stroke, multiple sclerosis, Parkinson's, spinal cord injuries, vestibular dysfunction, traumatic brain injuries
Neuromusculoskeletal: back pain, arthritis, sports injuries, whiplash associated disorder, rotator cuff tears, temporomandibular joint disorders (TMJ)
Cardiovascular: chronic heart disease, chronic obstructive pulmonary disease (COPD), cystic fibrosis (CF), post-myocardial infarction (MI), rehabilitation after a heart attack
Respiratory: asthma, cystic fibrosis, chronic obstructive pulmonary disease
Pediatric conditions: developmental delays, cerebral palsy, muscular dystrophy
Women's health and pelvic floor dysfunction: urinary incontinence, lymphedema
Nervous: carpal tunnel syndrome
Sports-related: concussion, tennis elbow
How long does a physiotherapy visit last?
Every Homage Home Physiotherapy Visit is one-hour long (60-minutes).
What is the difference between physiotherapy and occupational therapy?
Physiotherapy focuses on treating you and your loved one's physical impairment (body movement and function). Physiotherapists are trained extensively in body mechanics and use treatment techniques that are designed to reduce pain, restore function, and prevent disability. For someone recovering from a stroke, a physiotherapist might develop exercises to strengthen the muscles for walking, standing, and other movements.
Occupational therapy focuses on holistic wellness as well as finer motor and cognitive skills. The goal is to help you and your loved one perform daily activities and meaningful interactions with maximum independence possible. The treatment plan may include physical exercise, therapeutic adaptations as well as home modifications. For someone recovering from a stroke, our occupational therapist might develop treatments to help with the management of daily activities like eating, showering and getting dressed.
Who are the Homage physiotherapists?
Homage Care Professionals are individuals passionate and dedicated to caring for seniors and families in need. They are licensed physiotherapists who have experience in giving care, from all walks of life.
How many physiotherapy visits would I need?
Every individual's recovery and rehabilitation journey is different. The physiotherapist will be able to advise you of an appropriate treatment plan and frequency after the initial assessment.
Should I prepare anything for my physiotherapy visit?
There is no need for any preparation.
If you have any doctor's referral letter, previous physiotherapy/ medical reports or investigations (X-ray or MRI), we would recommend sharing these information with your physiotherapist for a more thorough understanding of your condition for therapy treatment.
What should I expect during my first physiotherapy session?
During your first visit, our physiotherapist will first assess your health and physical condition, understand the goals, develop and advise a personalised therapy treatment plan which can be completed in the home setting.
If time permits, the physiotherapist will also conduct these exercises with you during the first visit.
More services like Physiotherapy
Find Physiotherapy near you
Help during the pandemic
The team has been sublime to work with albeit having to temporarily halt engaging them for care services due to the pandemic situation now in Malaysia. All teething issues in the initial phase of engagement were swiftly addressed and satisfactorily so. Special shoutout to Shirley from Homage who has been responding promptly to all my queries and requests (and went far and beyond my expectations with her actions in all counts).
Wong Voon Bing
Highly recommended care when I'm away
My father had a fall recently and sustained a hip fracture. Living overseas and not being able to travel back home to assist with recovery was very worrying. A friend recommended Homage to help with his nursing care. They are prompt in replying to messages. The care provided was excellent and highly professional. We have been very pleased with the service. There are times when we had to change the appointment time and they obliged and looked into our needs.
Anisa Aisha
Positive experience
Our experience has been very positive. So far, we have used their Care Pros perhaps 10 times (for checking in on mum) and she has been nothing short of kind and supportive. The coordinator Bel has also been a great help since day one. I find the price to be reasonable. Love the reporting feature on their app. You could see what has been done during the visit. It's worth trying out.
Adelaine Yeo
My gratitude and appreciation
My 85-year-old mother, who underwent post-ventral incisional hernia surgery in January 2019 had CPs from Homage, all professionally trained, from leading Malaysian hospitals. The CPs nursed my mother with diligence, and compassion; providing invaluable tips on elderly caregiving to family members. My gratitude and appreciation to Team Homage.
Azwan Shahuddin
Definitely one of the best!
I had positive experiences with Homage so far. They are flexible, affordable, and professional. The coordinator from Homage has been very helpful and accommodating to my request since day one. Caregivers assigned to take care of my grandmother are punctual, professionally trained and attentive. Hope they will continue to serve well.
Kamilah Barvin
Comprehensive physiotherapy program
Homage has helped us a lot in assisting the recovery of our beloved father. They provide us with a comprehensive explanation regarding the physiotherapy program. The therapist they sent is highly qualified, courteous, passionate, and gave outstanding service. And above all, the charges are fair and affordable.
Farizal Anam
Guidance for my domestic helper
Thank you Homage for your assistance after my mom was discharged from the hospital due to dengue fever. Mom regained her confidence to take her first shower after discharge with the help of Homage's caregiver, something my domestic helper will not be able to do. Also to guide my domestic helper to handle her in a more hygienic way. My maid learned the proper method and able to give better care to mom now. Highly recommend it to people who looking for professional care services to manage family members who need help.
Jenny Lim
Hassle-free swab test
It's really hassle-free when u can have the COVID-19 swab test without leaving ur home. The response is really fast, the app is efficient. Thank you for your services.
Sofia Mustaffa
Overall a good team work
I want to thank Homage for their excellent service especially Ms. Ginger for her brilliant communication and customer service and for making the necessary arrangements. She does a good follow-up before and after the physio, also accurate feed-back. We appreciate Ms. Shu for her excellent physio service which made my mother gain confidence that she can walk again. Ms. Shu is very patient, hard-working, and committed to seeing my mum will be completely restored and healed. Thank you.
Paul Mahendran
Make Home Care Personal To Your Loved One
Get started with a free consultation today, and learn why thousands of Malaysians trust Homage to deliver the best care in their homes.
Get Care Now