Medical Escort & Transport Services
Need support travelling to and fro your home and medical appointments? Homage medical escorts can care for your loved one while giving you real-time updates via our app.
Get Care Now
Why we often skip medical appointments and treatments
Given the cost, commute, time spent and discomfort of a doctor's visit, many of us are often tempted to go against advice and skip medical appointments, be it for chronic disease management follow-ups or preventive health screening.
For seniors and those with mobility constraints, travelling to and fro hospitals or clinics and home can be difficult. Long wait times often make a simple follow-up consultation last an entire day.
In many cases, a family caregiver is the one who accompanies the care recipient to the hospital or clinic. However, they may not always be available, due to time constraints or strained family relationships.
For seniors whose primary caregiver are their spouses, additional care support may be required due to their own health conditions and physical constraints, especially if the care recipient needs to be manually transferred from their bed to a wheelchair and then to the vehicle.
Missing medical appointments and treatments can cause health complications
However, not going for follow-up consultations, medical appointments, treatment and health screening can lead to further health complications. Often, patients who skip these appointments often end up back in the hospital with more serious and more costly health concerns.
Even those who do follow through with appointments may end up discarding the medication, consume the wrong dosage or mix them up, especially if there are many different medications to take. This can be dangerous due to potentially harmful drug interaction.
Families use us for:
Doctor's & Hospital Appointments
Visits to Daycare Centres
Important Functions
Having a trained medical escort makes a difference
To ensure that care recipients follow through with their medical appointments, it can be helpful to have a trained professional step in and support them.
With a steadily greying population in Malaysia, the need for medical escorts is on the rise. They play a pivotal role in ensuring individuals and seniors follow through with their appointments and medication.
From accompanying them to and fro home, medical appointments, treatment facilities and/or important functions, medical escorts also take care of everything in between – from toileting and personal care to accurately relaying doctor's advise and medication collection. A trained medical escort will keep your loved one safe and sound every step of the way.
Have peace of mind when you engage a medical escort to accompany your loved one for their medical appointment and treatment, and help them enjoy an improved quality of life free from health complications.
Cost of Medical Escort Services in Malaysia
Get the assistance you need for your loved one's doctor appointments and check ups, travelling to treatment facilities or important functions.
Get Care Now
Medical Escort (Round Trip)
from
By local certified *caregivers
Medical Escort (One way)
from
By local certified *caregivers
* Require nurses instead? Additional charges apply.
Download the Homage mobile app
Set up a care plan and get matched to a Care Pro
Receive care from our Care Pros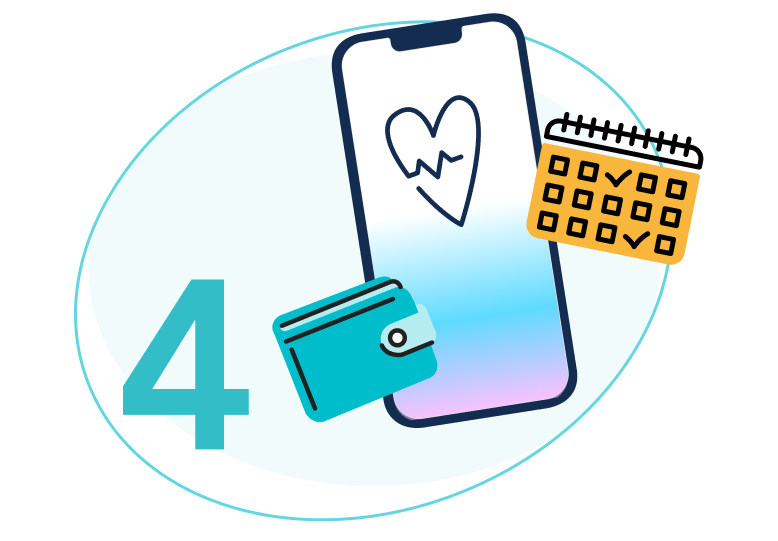 Book, manage and pay for visits all in one place
The largest pool of nurses, caregivers and therapist in Malaysia
In partnership with
News Media

Hospitals
Community Providers
Government Organisations
Corporates
Top questions about Medical Escort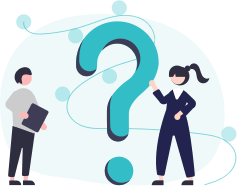 What can a medical escort help with?
If you or your loved one need support with getting to and fro a medical appointment, medical escorts can help. Homage's medical escorts will:
Meet your loved one from home
Arrange for a taxi or private car pick-up, or a preferred transport mode of your choice
Ensure safe transfers in and out of transport
Accompany your loved one throughout the visit
Note down and relay doctor's advice and memos
Collect any prescribed medication as well as discharge reports, health and test reports
Arrange for a taxi or private car to bring them back home
Accompany them home safely, right to their doorstep
Our medical escort will keep your loved one safe and sound, every step of the way.
Who are the Homage medical escorts?
Homage medical escorts are locals from all walks of life, who are passionate and dedicated to ensuring the wellbeing of care recipients and supporting families.
All our medical escorts have valid CPR certification and receive caregiver training. They are also required to go for a mandatory tuberculosis screening to ensure a clean bill of health.
Before an individual joins us as a medical escort, Homage conducts a face-to-face interview to screen for personality, competency and scenario-based behaviour, in addition to comprehensive reference checks.
How fast can I get a medical escort?
Once you have confirmed that you will like to engage Homage's medical escort service, we can match you or your loved one with a suitable Care Professional as fast as within 5 working days.
What if the appointment takes longer than expected?
Our medical escort will be able to inform you in real-time if an appointment takes longer than expected through the Homage app.
In most cases, our medical escorts will be able to continue caring for your loved one and complete the visit. If the medical escort is unable to stay for the extended care duration, our team will reach out to you to work out a solution together.
Do note that additional charges will be incurred should the care duration be extended.
Can I engage Homage for a one way drop-off service for my loved one?
No, we do not offer a drop-off service to your destination under this medical escort service. This service is a return trip companionship service to ensure the safety and wellbeing of your loved ones.
Other Services
Our Locations
Help during the pandemic
The team has been sublime to work with albeit having to temporarily halt engaging them for care services due to the pandemic situation now in Malaysia. All teething issues in the initial phase of engagement were swiftly addressed and satisfactorily so. Special shoutout to Shirley from Homage who has been responding promptly to all my queries and requests (and went far and beyond my expectations with her actions in all counts).
Wong Voon Bing
Highly recommended care when I'm away
My father had a fall recently and sustained a hip fracture. Living overseas and not being able to travel back home to assist with recovery was very worrying. A friend recommended Homage to help with his nursing care. They are prompt in replying to messages. The care provided was excellent and highly professional. We have been very pleased with the service. There are times when we had to change the appointment time and they obliged and looked into our needs.
Anisa Aisha
Positive experience
Our experience has been very positive. So far, we have used their Care Pros perhaps 10 times (for checking in on mum) and she has been nothing short of kind and supportive. The coordinator Bel has also been a great help since day one. I find the price to be reasonable. Love the reporting feature on their app. You could see what has been done during the visit. It's worth trying out.
Adelaine Yeo
My gratitude and appreciation
My 85-year-old mother, who underwent post-ventral incisional hernia surgery in January 2019 had CPs from Homage, all professionally trained, from leading Malaysian hospitals. The CPs nursed my mother with diligence, and compassion; providing invaluable tips on elderly caregiving to family members. My gratitude and appreciation to Team Homage.
Azwan Shahuddin
Definitely one of the best!
I had positive experiences with Homage so far. They are flexible, affordable, and professional. The coordinator from Homage has been very helpful and accommodating to my request since day one. Caregivers assigned to take care of my grandmother are punctual, professionally trained and attentive. Hope they will continue to serve well.
Kamilah Barvin
Comprehensive physiotherapy program
Homage has helped us a lot in assisting the recovery of our beloved father. They provide us with a comprehensive explanation regarding the physiotherapy program. The therapist they sent is highly qualified, courteous, passionate, and gave outstanding service. And above all, the charges are fair and affordable.
Farizal Anam
Guidance for my domestic helper
Thank you Homage for your assistance after my mom was discharged from the hospital due to dengue fever. Mom regained her confidence to take her first shower after discharge with the help of Homage's caregiver, something my domestic helper will not be able to do. Also to guide my domestic helper to handle her in a more hygienic way. My maid learned the proper method and able to give better care to mom now. Highly recommend it to people who looking for professional care services to manage family members who need help.
Jenny Lim
Hassle-free swab test
It's really hassle-free when u can have the COVID-19 swab test without leaving ur home. The response is really fast, the app is efficient. Thank you for your services.
Sofia Mustaffa
Overall a good team work
I want to thank Homage for their excellent service especially Ms. Ginger for her brilliant communication and customer service and for making the necessary arrangements. She does a good follow-up before and after the physio, also accurate feed-back. We appreciate Ms. Shu for her excellent physio service which made my mother gain confidence that she can walk again. Ms. Shu is very patient, hard-working, and committed to seeing my mum will be completely restored and healed. Thank you.
Paul Mahendran
Make Home Care Personal To Your Loved One
Get started with a free consultation today, and learn why thousands of Malaysians trust Homage to deliver the best care in their homes.
Get Care Now