Book an Appointment for Health Screening in Malaysia
Our Care Professionals can perform full-body medical checkups in the comfort and privacy of your home in Klang Valley
Get a Free Care Consult
1 in 3 Malaysians Do Not Know Their Full Medical History
Despite knowing its benefits and importance, many Malaysians do not go for regular health screening and medical checkups. The National Health & Morbidity Survey found that only 23% go for a health screening after experiencing health problems.
Having to book an appointment in advance, spend a full day at the clinic and the physical discomfort of the tests themselves are just some of the reasons why we dread health screenings and follow-up visits. It can also be a stressful experience thinking about the 'what ifs' as we wait for our test results. For those who are less mobile, having to make their way to and fro and around the clinic to have the tests completed can be a hassle.
However, putting off health screenings and follow-up treatments means that our condition may go undetected for longer. Delaying medical attention and treatment can cause our condition to get worse and treatment may be less effective.
Even when we are feeling fit and healthy, it is still important to go for regular health screening for early detection and treatment.
Medical Checkup in the Comfort and Privacy of Home
Many conditions do not have symptoms in their early stages. Health screening helps us detect early signs and lets us know if a health problem may be brewing before we experience any physical symptoms. This prevents potential health complications and allows us to seek treatment while it is more effective.
Medical checkups can also help to identify if we are at a high risk of developing certain conditions such as diabetes, allowing us to take action and make lifestyle changes to lower our risk and prevent health complications.
Even for those who are healthy, completing a health screening can help you have peace of mind knowing that you are in the pink of health.
If the crowds and queues are stopping you from going for a health screening and follow-up visits, house call doctors can now conduct health screening in the comfort and privacy of home. Simply book an appointment and a medical professional will be available at your doorstep to collect the samples. Feel at ease as licensed doctors conduct the necessary medical checks in an environment familiar to you.
Going for a health screening has never been simpler.
Health Screening in the Comfort of Your Home
With Homage, you can have a full-body check-up performed in the privacy and comfort of home. This way, you can avoid the queues and crowds, and complete the necessary medical checks in an environment familiar to you.
Here's a breakdown of the full home health screening process:
Book an appointment at least 2 to 3 working days in advance. Do note that health screening is available from Monday to Sunday from 8 am to 11 am only.  You will receive a confirmation email once your appointment is confirmed.
At the time of appointment, our Homage Care Professional will arrive at your home to collect your blood during the 1-hour visit.*
Your results will be delivered to you within 2 working days, via the email you provided.
Homage currently offers 4 preventive health screening packages: Lite, Premier 1, Premier 2 and Holistic packages.
* Do take note that additional charges may apply if there is a delay in the collection of samples that require the nurse to be present beyond the appointment time slot.
Benefits of Homage Health Screening
No Travel Needed
Comfort & Convenient
No Time in Waiting Room
Strict Hygiene Protocols
No Time Off Needed
Less Stress For Seniors & Children
How Do I Prepare for My Health Screening Appointment?
Prior to your appointment, do take note of the following:
You are required to fast for 8- 10 hours before the screening — you may drink plain water
If you experience fever symptoms up to 3 days prior to your appointment, please inform us as we may need to reschedule your appointment
For ladies, if your package includes a urine test, please book your appointment 5 days after the last day of menstruation
What Health Screening Packages and Tests Does Homage Offer?
At present, Homage offers 4 preventive health screening packages: Lite, Premier 1, Premier 2 and Holistic packages. Here are the screening tests included in each package.
| What Is Covered | Lite | Premier 1 | Premier 2 | Holistic |
| --- | --- | --- | --- | --- |
| BP Measurement | ✓ | ✓ | ✓ | ✓ |
| Full Blood Examination | ✓ | ✓ | ✓ | ✓ |
| Renal Profile | ✓ | ✓ | ✓ | ✓ |
| Liver Function Test | ✓ | ✓ | ✓ | ✓ |
| Cholesterol Profile | ✓ | ✓ | ✓ | ✓ |
| Urine FEME | ✓ | ✓ | ✓ | ✓ |
| Blood Glucose Level | ✓ | ✓ | ✓ | ✓ |
| HbA1C | | ✓ | ✓ | ✓ |
| Urine Microalbumin | | ✓ | ✓ | ✓ |
| Blood Grouping | | | ✓ | ✓ |
| Hepatitis B Screening | | | ✓ | ✓ |
| Thyroid Screening (TSH) | | | | ✓ |
| Autoimmune Screening (RF) | | | | ✓ |
| Homocysteine | | | | ✓ |
| Syphilis Screening (RPR) | | | | ✓ |
| Tumour marker | | | | ✓ |
Lite
Full Blood Examination:
✓
Autoimmune Screening (RF):
Syphilis Screening (RPR):
Premier 1
Full Blood Examination:
✓
Autoimmune Screening (RF):
Syphilis Screening (RPR):
Premier 2
Full Blood Examination:
✓
Autoimmune Screening (RF):
Syphilis Screening (RPR):
Holistic
Full Blood Examination:
✓
Thyroid Screening (TSH):
✓
Autoimmune Screening (RF):
✓
Syphilis Screening (RPR):
✓
Cost of Homage's Health Screening Packages
Homage offers 4 preventive health screening packages: Lite, Premier 1, Premier 2 and Holistic
Book An Appointment
Lite
By our licensed Care Professional
Premier 1
By our licensed Care Professional
Premier 2
By our licensed Care Professional
Recommended
Holistic
By our licensed Care Professional
Why Families Prefer Homage
Extensive home care services
Choose from a wide range of in-home services including nursing care, procedures and home rehabilitation.
All-Malaysian carers
Get quality care from 3,000+ qualified caregivers, nurses, and therapists.
No commitment period
Take advantage of flexible care solutions from 1 hour onwards.
Supporting long distance care
Delivering trusted care for your loved ones across Kuala Lumpur, Selangor, Penang, Johor and Ipoh.
Caregiving support when you need it the most
Providing care solutions from post-hospital discharge to respite care when the primary caregiver is away.
Equipping families for better care
Helping families provide better care at home through one-on-one learning and guidance.
Speak to a Care Advisor
Call us at 016 299 2188 or request a callback from our friendly Care Advisory team. Learn more about our range of services and find out how Homage Care Professionals can help.
Make a Care Plan together
We will work with you to develop a personalised Care Plan based on your loved one's health status, care requirements, and additional preferences.
Your personalised care begins
Together we will match you and your loved ones with an exceptional Care Professional. Stay up to date after every appointment with detailed reports on the Homage app.
The largest pool of nurses, caregivers and therapist in Malaysia
Top questions about Health Screening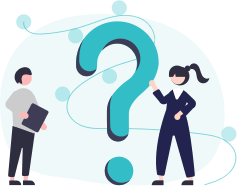 What is done at a health screening?
A health screening usually starts with a doctor or a qualified healthcare professional understanding your medical history and basic details such as height, weight and BMI, as well as discussing your lifestyle choices, including dietary and exercise habits.
They will then check your vital statistics by conducting a series of health assessments and tests. This can include a blood test, urine test, blood pressure measurement and more, depending on the type of screening you are looking for.
Once the test results are available, the doctor will explain the test results, what they mean for your health and address any questions you may have. Often, they also provide medical advice, suggest certain lifestyle changes for better health or refer you to get more in-depth tests or treatments done if they identify any red flags.
Can I take my medication before the health screening?
Yes, you can continue to take the medication prescribed by your doctor. Do consult with your doctor if you may postpone your medication while you are fasting for the health screening.
Who conducts the health screening?
Health screenings are conducted by Homage's licensed nurses.
All our nurses are 100% Malaysian and registered with the Malaysian Nursing Board under the Ministry of Health Malaysia. Each individual undergoes stringent background and qualification checks, in addition to a face-to-face interview before joining Homage.
How often should I do health screening?
The recommended frequency of health screening depends on the type of screening and your risk level, which is affected by your age, health and family history.
It is usually done at regular intervals, such as once a year or once every five years.
Typically, the older you are, the more often you should go for health screening, as our risk of developing health problems tend to increase with age.
Can I claim for tax relief for health screenings?
Yes, the government allows up to RM 500 income tax relief for yourself, your spouse or child to complete a full health screening.
Can I cancel or reschedule my booking?
Yes, cancellations made more than 24 hours before the booking comes with no additional charges.
Changes or rescheduling made in less than 24 hours will include a 50% charge of the total package price.
Help during the pandemic
The team has been sublime to work with albeit having to temporarily halt engaging them for care services due to the pandemic situation now in Malaysia. All teething issues in the initial phase of engagement were swiftly addressed and satisfactorily so. Special shoutout to Shirley from Homage who has been responding promptly to all my queries and requests (and went far and beyond my expectations with her actions in all counts).
Wong Voon Bing
Highly recommended care when I'm away
My father had a fall recently and sustained a hip fracture. Living overseas and not being able to travel back home to assist with recovery was very worrying. A friend recommended Homage to help with his nursing care. They are prompt in replying to messages. The care provided was excellent and highly professional. We have been very pleased with the service. There are times when we had to change the appointment time and they obliged and looked into our needs.
Anisa Aisha
Positive experience
Our experience has been very positive. So far, we have used their Care Pros perhaps 10 times (for checking in on mum) and she has been nothing short of kind and supportive. The coordinator Bel has also been a great help since day one. I find the price to be reasonable. Love the reporting feature on their app. You could see what has been done during the visit. It's worth trying out.
Adelaine Yeo
My gratitude and appreciation
My 85-year-old mother, who underwent post-ventral incisional hernia surgery in January 2019 had CPs from Homage, all professionally trained, from leading Malaysian hospitals. The CPs nursed my mother with diligence, and compassion; providing invaluable tips on elderly caregiving to family members. My gratitude and appreciation to Team Homage.
Azwan Shahuddin
Definitely one of the best!
I had positive experiences with Homage so far. They are flexible, affordable, and professional. The coordinator from Homage has been very helpful and accommodating to my request since day one. Caregivers assigned to take care of my grandmother are punctual, professionally trained and attentive. Hope they will continue to serve well.
Kamilah Barvin
Comprehensive physiotherapy program
Homage has helped us a lot in assisting the recovery of our beloved father. They provide us with a comprehensive explanation regarding the physiotherapy program. The therapist they sent is highly qualified, courteous, passionate, and gave outstanding service. And above all, the charges are fair and affordable.
Farizal Anam
Guidance for my domestic helper
Thank you Homage for your assistance after my mom was discharged from the hospital due to dengue fever. Mom regained her confidence to take her first shower after discharge with the help of Homage's caregiver, something my domestic helper will not be able to do. Also to guide my domestic helper to handle her in a more hygienic way. My maid learned the proper method and able to give better care to mom now. Highly recommend it to people who looking for professional care services to manage family members who need help.
Jenny Lim
Hassle-free swab test
It's really hassle-free when u can have the COVID-19 swab test without leaving ur home. The response is really fast, the app is efficient. Thank you for your services.
Sofia Mustaffa
Overall a good team work
I want to thank Homage for their excellent service especially Ms. Ginger for her brilliant communication and customer service and for making the necessary arrangements. She does a good follow-up before and after the physio, also accurate feed-back. We appreciate Ms. Shu for her excellent physio service which made my mother gain confidence that she can walk again. Ms. Shu is very patient, hard-working, and committed to seeing my mum will be completely restored and healed. Thank you.
Paul Mahendran
Make Home Care Personal To Your Loved One
Get started with a free consultation today, and learn why thousands of Malaysians trust Homage to deliver the best care in their homes.
Get a Free Care Consult