COVID-19 Swab Tests, Right Where You Are
Our trusted Care Pros are trained to conduct RT-PCR screenings, whether it be in your own home or at your office.
Get a Free Care Consult
Reasons to take your COVID-19 screening with Homage
Safety is Our Priority
All Care Pros assigned to screenings will not be assigned to provide care for families at home.
Hassle-Free Appointments
Minimize your risk to exposure by getting screenings right where you are, according to your time.
Care, The Homage Way
Our dedicated Care Advisors are here for you to ensure a seamless end-to-end screening for you and your loved ones.
Experience quality COVID-19 screenings
Your loved one deserves the best. Our trained local nurses and caregivers are here to deliver competent one-on-one screenings with peace of mind.
STEP 1: Schedule Your Appointment
Book the next available time with our Care Advisor or let us know if you have any inquiries or questions in mind regarding the screening. Call us at 016 299 2188, fill up the form below OR email us at [email protected]
STEP 2: Flexibility According To Your Time
Our certified Care Pros in PPE suits will go to where you are to conduct the screening with SOPs in place.
STEP 3: Wait For Your Results
Your swab test will be sent to our partner lab and you will get your results within 24-72 hours via email.
In-Home PCR Test
from
Individual Rate
Corporate PCR Test
from
Corporate Rate
In-Home RTK Test
from
Individual Rate
Corporate RTK Test
from
Corporate Rate
Speak to a Care Advisor
Call us at 016 299 2188 or request a callback from our friendly Care Advisory team. Learn more about our range of services and find out how Homage Care Professionals can help.
Make a Care Plan together
We will work with you to develop a personalised Care Plan based on your loved one's health status, care requirements, and additional preferences.
Your personalised care begins
Together we will match you and your loved ones with an exceptional Care Professional. Stay up to date after every appointment with detailed reports on the Homage app.
The largest pool of nurses, caregivers and therapist in Malaysia
Top questions about COVID-19 Swab Test in Johor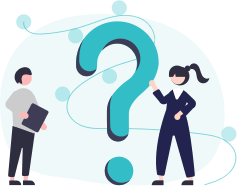 What are your coverage areas?
We currently conduct in-home or in-office COVID-19 screenings in Johor Bahru, Pasir Gudang, Nusajaya, and Kulai.
How long does it take to get my test results?
Your results will be available to you within 24-72 hours (1-3 days).
Who will be conducting the swab test?
All screenings are done by Homage Care Pros who have certification conducting test swabs prior to taking on the role.
I want to ask more questions!
Other Services
Other Locations For COVID-19 Swab Testing
My gratitude and appreciation
My 85-year-old mother, who underwent post-ventral incisional hernia surgery in January 2019 had CPs from Homage, all professionally trained, from leading Malaysian hospitals. The CPs nursed my mother with diligence, and compassion; providing invaluable tips on elderly caregiving to family members. My gratitude and appreciation to Team Homage.
Azwan Shahuddin
Positive experience
Our experience has been very positive. So far, we have used their Care Pros perhaps 10 times (for checking in on mum) and she has been nothing short of kind and supportive. The coordinator Bel has also been a great help since day one. I find the price to be reasonable. Love the reporting feature on their app. You could see what has been done during the visit. It's worth trying out.
Adelaine Yeo
Definitely one of the best!
I had positive experiences with Homage so far. They are flexible, affordable, and professional. The coordinator from Homage has been very helpful and accommodating to my request since day one. Caregivers assigned to take care of my (85 yo) grandmother are punctual, professionally trained and attentive. Hope they will continue to serve well.
Kamilah Barvin
Make Home Care Personal To Your Loved One
Get started with a free consultation today, and learn why thousands of Malaysians trust Homage to deliver the best care in their homes.
Get a Free Care Consult