Book a Back Pain Treatment Session in Malaysia
Experiencing acute or chronic back pain? Back pain is not normal and you shouldn't get used to it. Let our experienced physiotherapists help ease the pain and prevent relapse with a personalised back pain treatment plan customised to your condition and care needs.
Get Care Now
80% of adults experience back pain at some point in their lives
Backache is often an indicator that our muscles, joints, ligaments or discs being overstretched or twisted. This may be caused by an injury or medical conditions such as slipped disc or scoliosis. For some, back pain is a recurring or chronic issue due to poor posture or lifestyle habits.
It is easy to dismiss back pain as a common ailment that poses minor inconvenience and put off treatment. However, delaying treatment for back pain can lead to chronic pain or complications such as pinched nerves, alignment problems and/or fixed vertebrae, which may require more complex, invasive and costly medical intervention down the road.
Common conditions linked to back pain
Injury
Chronic Pain
Slipped Disc
Scoliosis
Arthritis
Osteoporosis
Say goodbye to back pain without surgery
A common misconception many people have is that the only solution to back pain is surgeries. However, there are a number of non-invasive solutions available in Malaysia that can help us heal and prevent chronic pain and complications if we seek treatment early.
Rest prevents further strain on the back and is one of the most important factors in recovery. However, if the pain does not subside, seek professional treatment.
Using a combination of heat, traction, manual treatment, movement and exercise, physiotherapy can help to ease pain and stiffness and prevent future injuries or pain attacks by strengthening the back. If stepping out of home for regular physiotherapy sessions sound like a hassle, there are many home physiotherapy providers that allow you to access the care you need without the discomfort of travelling and long waits at the clinics. For some people, medication may be prescribed to reduce inflammation or for pain relief.
Don't let pain take control of your life. Seek treatment and lead an active, energetic and pain-free life today!
Why relieve back pain with home physiotherapy?
Regain Confidence
Improve independence in daily activities through a customized therapy plan
Hassle-Free Experience
Have the specialised therapy sessions in the comfort of your home and avoid the hassle of transport and long queues
Comfort & Safety
Home is where the heart is, and it can be where you get care too. Wherever you are, our specialists will come to you
Recover & Improve Mobility
Frequent therapy sessions will speed up recovery, ease pain, improve flexibility and help mobility
Cost of Back Pain Treatment in Malaysia
The average cost of hiring a physiotherapist for back pain treatment is approximately RM200 in Malaysia, but thankfully, care packages, insurances and subsidies are available to offset some of the cost.
Get Care Now
Download the Homage mobile app
Set up a care plan and get matched to a Care Pro
Receive care from our Care Pros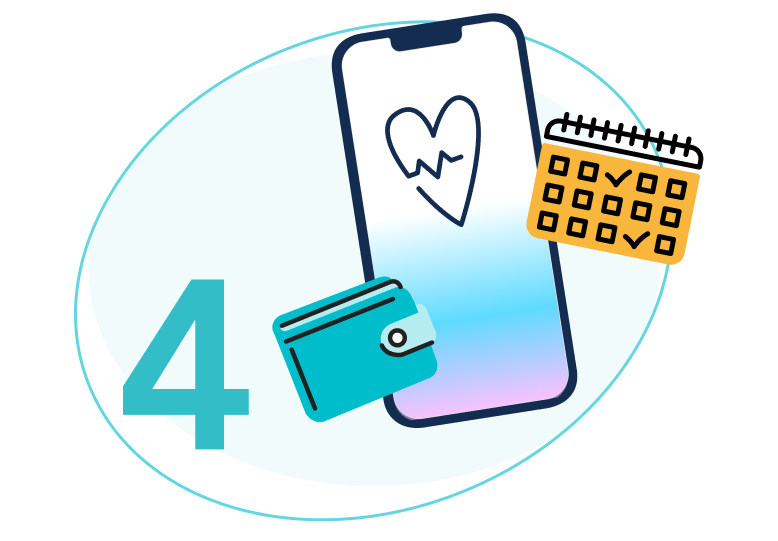 Book, manage and pay for visits all in one place
The largest pool of nurses, caregivers and therapist in Malaysia
In partnership with
News Media

Hospitals
Community Providers
Government Organisations
Corporates
Top questions about Back Pain Treatment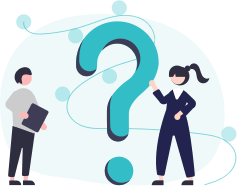 What is best treatment for back pain?
Depending on the underlying cause of the pain, different treatments may be required. Here are some of the treatment that a medical professional may prescribe or recommend:
Medications, including muscle relaxant, pain relievers and injections
Physical therapy, including heat, ultrasound, electrical stimulation and muscle-release techniques
Education on the importance of staying active, reducing stress and worry, learning ways to avoid future injury and other ways to manage the condition effectively
Surgery
How can I relieve back pain at home?
For mild back pain, here are some methods you can try at home to relieve pain:
Ice the affected area within the first 24 to 48 hours of the injury
Stay active and stretch
Maintain a good posture especially when lifting heavy objects
Manage your weight to reduce excess stress on your spine
Wear flats or low heels instead of high heels
Use over-the-counter pain relievers
However, if you have been seriously injured or experience numbness, weakness, or tingling in the legs, please seek medical help as soon as possible.
What is the best exercise for lower back pain?
Here are some exercises that can relieve back pain and strengthen our core without putting too much stress or strain on our backs:
Partial Crunches
Hamstring Stretches
Wall Sits
Press-up Back Extensions
Bird Dog
Knee to Chest
Pelvic Tilts
Glute Bridges (Bridging)
Aerobic Exercises, such as swimming, cycling, running or walking
Pilates
However, it would be best to first consult a doctor and get their professional advice and recommendation before doing any heavy exertion for lower back pain.
How many treatment sessions do I need for back pain?
Every individual's recovery and rehabilitation journey is different depending on your condition. The physiotherapist will be able to advise you of an appropriate treatment plan and frequency after the initial assessment.
What do physiotherapists do?
Physiotherapists are allied health professionals who have an in-depth knowledge of how the body works and specialised hands-on clinical skills to assess, diagnose and treat injury and disability. Trained to pinpoint the root cause of injuries and other ailments, a physiotherapist will first assess your holistic health and wellbeing, before determining the kind of movements and exercises you can and should do to aid in recovery, taking into consideration a multitude of factors including your individual needs, conditions and mobility.
A physiotherapist may use different approaches to treat and manage your condition, including movement and exercise, manual therapy and hydrotherapy.
Who are the Homage physiotherapists?
Homage Physiotherapists are an all-Malaysian team of individuals passionate and dedicated in caring for seniors and families in need.
Our physiotherapists specialised in diverse areas from orthopedic (conditions of the bones, muscles, ligaments, tendons and joints) to geriatric (age-related or progressive conditions).
How long does a physiotherapy visit last?
Every Homage Home Physiotherapy Visit is one-hour long (60-minutes).
What should I expect during my first physiotherapy session?
During your first visit, our physiotherapist will first assess your health and physical condition, understand the goals, develop and advise a personalised therapy treatment plan which can be completed in the home setting.
If time permits, the physiotherapist will also conduct these exercises with you during the first visit.
Should I prepare anything for my physiotherapy visit?
There is no need for any preparation.
If you have any doctor's referral letter, previous physiotherapy/ medical reports or investigations (X-ray or MRI), we would recommend sharing these information with your physiotherapist for a more thorough understanding of your condition for therapy treatment.
More services like Back Pain Treatment
Help during the pandemic
The team has been sublime to work with albeit having to temporarily halt engaging them for care services due to the pandemic situation now in Malaysia. All teething issues in the initial phase of engagement were swiftly addressed and satisfactorily so. Special shoutout to Shirley from Homage who has been responding promptly to all my queries and requests (and went far and beyond my expectations with her actions in all counts).
Wong Voon Bing
Highly recommended care when I'm away
My father had a fall recently and sustained a hip fracture. Living overseas and not being able to travel back home to assist with recovery was very worrying. A friend recommended Homage to help with his nursing care. They are prompt in replying to messages. The care provided was excellent and highly professional. We have been very pleased with the service. There are times when we had to change the appointment time and they obliged and looked into our needs.
Anisa Aisha
Positive experience
Our experience has been very positive. So far, we have used their Care Pros perhaps 10 times (for checking in on mum) and she has been nothing short of kind and supportive. The coordinator Bel has also been a great help since day one. I find the price to be reasonable. Love the reporting feature on their app. You could see what has been done during the visit. It's worth trying out.
Adelaine Yeo
My gratitude and appreciation
My 85-year-old mother, who underwent post-ventral incisional hernia surgery in January 2019 had CPs from Homage, all professionally trained, from leading Malaysian hospitals. The CPs nursed my mother with diligence, and compassion; providing invaluable tips on elderly caregiving to family members. My gratitude and appreciation to Team Homage.
Azwan Shahuddin
Definitely one of the best!
I had positive experiences with Homage so far. They are flexible, affordable, and professional. The coordinator from Homage has been very helpful and accommodating to my request since day one. Caregivers assigned to take care of my grandmother are punctual, professionally trained and attentive. Hope they will continue to serve well.
Kamilah Barvin
Comprehensive physiotherapy program
Homage has helped us a lot in assisting the recovery of our beloved father. They provide us with a comprehensive explanation regarding the physiotherapy program. The therapist they sent is highly qualified, courteous, passionate, and gave outstanding service. And above all, the charges are fair and affordable.
Farizal Anam
Guidance for my domestic helper
Thank you Homage for your assistance after my mom was discharged from the hospital due to dengue fever. Mom regained her confidence to take her first shower after discharge with the help of Homage's caregiver, something my domestic helper will not be able to do. Also to guide my domestic helper to handle her in a more hygienic way. My maid learned the proper method and able to give better care to mom now. Highly recommend it to people who looking for professional care services to manage family members who need help.
Jenny Lim
Hassle-free swab test
It's really hassle-free when u can have the COVID-19 swab test without leaving ur home. The response is really fast, the app is efficient. Thank you for your services.
Sofia Mustaffa
Overall a good team work
I want to thank Homage for their excellent service especially Ms. Ginger for her brilliant communication and customer service and for making the necessary arrangements. She does a good follow-up before and after the physio, also accurate feed-back. We appreciate Ms. Shu for her excellent physio service which made my mother gain confidence that she can walk again. Ms. Shu is very patient, hard-working, and committed to seeing my mum will be completely restored and healed. Thank you.
Paul Mahendran
Make Home Care Personal To Your Loved One
Get started with a free consultation today, and learn why thousands of Malaysians trust Homage to deliver the best care in their homes.
Get Care Now