Why Should Seniors Be Insured?
Having an insurance plan is now an essential part of putting priority on the well-being of you and your loved ones. With rising healthcare costs becoming a major concern over the years, you need to take steps to ensure that you and your loved ones are shielded from any worst-case scenarios that could potentially occur. Think of insurance as a safety net for when unexpected things occur that could affect your family's health, finances and more.
If you have elderly loved ones in your care, insurance becomes far more crucial for them as much as it is for you and anyone else in the family. As time goes by, your loved ones slowly experience a gradual decrease in their physical and mental capabilities, a natural process everyone goes through. In many cases, it is possible to reduce the risk of developing illnesses or becoming frail through lifestyle changes or frequent physical activity, to name a few steps. However, anything can happen when you least expect it.
Again, hospitalisation costs are going up each year and not everyone can afford to pay for their loved one's treatment on their own. Moreover, in a major accident that involves the loss of life, losing someone dear to you can also lead to a significant impact: funeral expenses, grief, legal ramifications and more. Any of these can end up wiping out a person's life savings and leave them in a poor position to take care of themselves and their entire family.
Subscribing to an insurance policy gives you a safeguard and a guarantee that you and your loved ones will be taken care of in the event of unforeseen circumstances. You are getting significant healthcare, accident and life protection/coverage while saving a great deal of money down the road. All you need to do is pick a plan that suits you and your family and then keep up with the premium payments until the end of the policy.
What Should It Cover?
Ideally, an ideal insurance plan will cover the following aspects:
Hospitalisation admission fees

Hospital room and board

Ambulance fees, if applicable

Coverage of medical treatments, services and prescriptions

Pre- and post-treatment procedures

Reimbursement of medical report fees

Outpatient coverage
Depending on the policy, other additional benefits you can potentially enjoy include:
Discounts on insurance charges

Daily cash allowance when hospitalised at government hospitals

Nursing care at home

Benefits in the event of death
This is not an exhaustive list; check with the insurance provider for a list of what each policy provides.
Critical Illness Coverage vs Medical Cards
Having a medical card is not the same thing as having critical illness coverage. For one, a medical card is tied to a specific medical insurance policy that covers the cost of treatment and prescriptions when you are admitted to a hospital. On the other hand, critical illness coverage (or critical illness insurance) only provides a lump sum payment on the diagnosis of one of a specific number of critical illnesses outlined in the policy.
Some medical insurance policies provide policyholders with a medical card. For one, the card gives you a convenient way to make cashless payments with your insurance. Most importantly, since it's tied to a particular medical insurance plan, it also covers a significant portion of you or your loved one's hospital expenses – from accommodation to treatment and prescriptions – but it may not necessarily cover other aspects such as post-treatment care. In such cases, you will have to spend your own savings in order to pay for these procedures not covered by your policy.
In the case of critical illness coverage, you or your loved one will receive a lump sum cash payout if you or your loved one is diagnosed with any of the critical illnesses covered by the policy. The payout can be used for anything other than medical expenses, such as to pay for utility bills or groceries. Other aspects of medical treatment are not covered by critical illness insurance.
Some critical illness policies will enable you to make multiple claims on the same critical illness if it relapses, while others only allow you to make claims for different critical illnesses. You will need to review the policy's terms to know what would be best for you.
The bottom line is that having both types of coverage gives you a complete suite of medical protection for yourself and your loved ones.
Maybank Senior PA
Eligibility: Malaysians aged between 45 to 70 years old
In Their Words: An "affordable insurance plan with comprehensive personal accident coverage including medical, death and disability benefits"
This personal insurance policy is specifically targeted at senior citizens and retirees, providing them with a policy focused on their well-being. There are three plans you can choose from, each offering different types and amounts of coverage: Silver is considered the basic plan, followed by Gold, and finally Platinum. Premiums start as low as RM0.81 per day, and they won't increase with age. You also can get more savings by opting for the Diamond plan instead of Silver (20%) and insure two of your loved ones instead of one (20%).
For such a low premium, your loved ones can enjoy significant coverage, up to RM20,000 per accident, on medical expenses in the event of accidents within or outside of Malaysia, Singapore or Brunei. Your loved one also receives a daily cash benefit of up to RM160 for each day they are warded in the hospital up to a maximum of 100 days.
There is also a family cash lump sum payment (up to RM2,000) in the event your loved one is admitted to the Intensive Care Unit (ICU). Additional cash benefits include a home nursing care allowance for up to 30 days if it is needed, as well as a recovery benefit of up to RM6,000 for purchasing orthopaedic equipment (i.e., crutches).
Upon registering and accepting the policy, your loved ones will get immediate coverage, as well as guaranteed acceptance with no medical check-up required. You also have the option of paying on a monthly or yearly basis. In fact, if you pick the yearly premium payment schedule, you can enjoy an additional 10% savings.
You can apply for this plan for your loved ones, or they can do it themselves, but you will need to have a Maybank account. Premium deductions can be made using your Maybank debit card or credit card. The policy will be enforced until your loved one reaches age 75, subject to the policy's terms and conditions.
Do note that this policy does not offer medical insurance beyond coverage for specific types of accidents. You should pair this plan with a complete medical insurance policy, such as Etiqa's e-Medical Pass plan which will be discussed below.
For further information, you can consult the product brochure here.
Etiqa OneMedical 
Eligibility: Applicants and their spouses aged between 17 to 55 years old, and their children aged between 14 days to 16 years old.
In Their Words: "Etiqa OneMedical will help ease the financial burden if you or your family members fall sick."
Etiqa OneMedical provides medical insurance with a high annual limit of up to RM150,000 with an unlimited lifetime limit. With a choice of three plans with varying levels of coverage (Plan 1, Plan 2 and Plan 3), OneMedical instantly gives your loved ones the medical coverage they need with no medical check-up required. This insurance plan also offers Family Package Discount, where you can enjoy a 5% discount on the total premium for a family package.
Under the policy, your loved one will enjoy cashless hospital admission and guaranteed total medical coverage with just one call away to their 24/7 hotline. As such, the policy covers ICU charges, room and board, operating theatre fees, in-patient and out-patient procedures, and so on, subject to the selected plan's annual limit. For treatments and procedures that take a long time, the plan offers no limit per annum on the length of time (in days) your loved one needs to be warded. You can rest easy as the plan ensures that your loved one receives the best care at any of the panel hospitals they are admitted to.
You also have the option for deductible amounts, applicable for the "Inpatient and Day Care Surgery Benefits" section, in which the OneMedical plan offers RM1,000 deductible per hospitalisation. A deductible is essentially an upfront amount you need to pay before the insurance policy pays for your claims.  So, if your medical bill comes to about RM10,000, you will need to pay RM1,000 while the remaining RM9,000 is paid by Etiqa.  
Other than that, you can also receive a lump sum cash benefits for communicable disease, which includes COVID-19, Malaria, MERS-CoV, SARS, Zika Virus and any communicable disease that require quarantine by law. The cash benefit is payable upon diagnosis and hospitalisation within Malaysia. A cash benefit of RM2000 can be claimed, with a maximum of 3 claims, which are subjected to 1 claim per policy year.
PRUSenior Med
Eligibility: Malaysians between 45 and 70 years old (age next birthday)
In Their Words: "Health coverage that takes care of your medical bills as you age"
You can apply for this policy by Prudential for your parents, who will be designated the primary policyholders while you make the premium payments on their behalf. The policy provides comprehensive medical coverage for them, including room and board fees up to 120 days per year, ICU stays up to 30 days per year, surgical fees, pre- and post-hospitalisation treatment, as well as a death benefit of RM5,000 in the event of your loved one's untimely passing.
Moreover, coverage begins immediately upon acceptance, but this only applies to hospitalisation due to accidents; any other situation that causes hospitalisation will only begin 30 days after acceptance.
PRUSenior Med only has two plans to choose from, with the only difference being the minimum co-insurance amount. Co-insurance is rather similar to deductibles, in that co-insurance is a cost-sharing arrangement where the policyholder will need to pay a stipulated percentage of an insurance benefit. For this plan, you will need to pay a co-insurance amount equal to 10% of the total fees (only for specific benefits provided by the policy) or the minimum stipulated co-insurance amount, whichever is higher.
The two co-insurance amounts you can choose from are RM3,000 and RM6,000. Suppose you choose the RM3,000 co-insurance amount; after your loved one's hospitalisation, if the total fees to be paid is RM10,000 and the minimum co-insurance amount is RM500, you only need to pay the 10% co-insurance rate of RM200.
For any medical treatment received overseas, the amount covered is based on Prudential's reasonable and customary amount. This amount is based on the average cost of a particular medical procedure as charged by hospitals nationwide (or as stipulated in their terms and conditions). Any fees that exceed this reasonable and customary amount will need to be borne by you.
Unlike the previous plans, this policy has no annual limit, while the lifetime limit is limited to RM225,000. Each claim you make reduces this lifetime limit. Once it reaches zero, the policy will no longer cover any more hospitalisation claims. The only item that remains enforced is the death benefit, which you can consider is a compassionate claim in the event of your loved one's sudden passing.
Further information can be found in their product brochure.
MSIG FlexiHealth
Eligibility: Malaysians "accepted by the Company" between the age of 15 days to 59 years old (age next birthday)
In Their Words: The plan "covers you for the medical care you need, and gives you the flexibility to plan the protection you want"
With coverage going up to the age of 80, MSIG's FlexiHealth plan can cover your loved one's medical needs from a very young age to their golden years. Your loved one will be able to enjoy hassle-free hospitalisation at any of MSIG's 115 participating hospitals thanks to the plan's thorough coverage and the MSIG Assist Card and guarantee letter facility to help with easing the admission process.
There are four plans to choose from, each of which is tailored to specific financial needs. With premiums as low as RM1.40 per day, you have the option to pick various deductible amounts that offer savings on your premiums as high as 70%. There is also a 10% renewal discount on the premium rate from the first renewal onwards, as well as an additional 10% premium discount if you enrol three or more of your loved ones in the same policy.
Each of the four plans offers similar coverage for almost all hospital and related services, such as surgical fees, operating theatre fees, pre-hospitalisation tests, post-hospitalisation treatments, as well as home nursing (up to 26 weeks following discharge). The main difference is in the maximum coverage for room and board costs, organ transplants, specific out-patient treatments and the optional benefits available to policyholders. The highest tier plan, Plan D, does also offer an increase in the maximum limit of days for specific benefits, such as post-hospitalisation treatment within 60 days, in contrast to 30 days for the other plans.
The plan also offers a high lifetime limit of up to RM1.5 million, subject to the plan you choose. Even if the annual limit has been exceeded, as long as the lifetime and age limits are not exceeded, the policy will continue to provide coverage.
There are two optional benefits you can choose to opt-in (actually three, but the third is a maternity benefit). The first is a critical illness benefit, where your loved one will receive a lump sum payment if they are diagnosed with any of the following eight designated critical illnesses, as well as having survived for more than 14 days after diagnosis:
cancer;

coronary artery bypass surgery;

heart attack;

kidney failure;

motor neurone disease;

multiple sclerosis;

Parkinson's Disease;

Stroke.
The second optional benefit is additional coverage in the event your loved one needs treatment (specifically, hospital & related services as covered by the chosen plan) in Singapore. While no benefits are payable if your loved one is out of the country for more than 90 consecutive days, this additional coverage does give you some level of protection in such an event. However, do note there are specific terms and conditions to how it is insured.
For further details, please review their product brochure.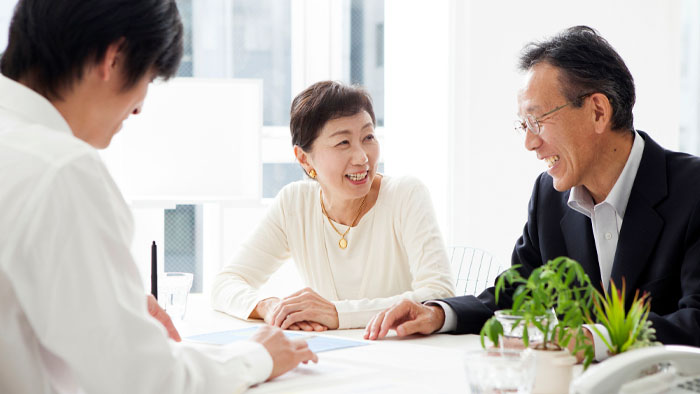 Zurich MedicaGen 200
Eligibility: Malaysians between age 1 to 60 years old (age next birthday) and in good health
In Their Words:  "Prepares you for costly medical expenses with comprehensive protection
A plan that is renewable till age 75, Zurich Insurance's MedicaGen 200 policy also comes with high annual and lifetime limits (up to RM120,000 and RM360,000, respectively) as well as a variety of health insurance benefits for its policyholders. Your loved one also gets a medical card that can be used for facilitating the admission process at any participating hospital. Similarly, your loved one is also entitled to easy claims and 24-hour assistance on "medical referrals, monitoring and other travel information both locally and overseas."
Like the MSIG FlexiHealth plan, you can choose from four different plans with different levels of coverage. The main difference is in the annual and lifetime limits of each plan, as well as coverage for room and board, ambulance fees, specific outpatient treatments, and some other benefits. Premium rates depend on your choice of plan, but there are no co-insurance or deductible amounts to pay (except for room and board that might exceed your plan's stipulated amount, in which case you must pay "20% of the other eligible benefits… for each and every claim."
In the first two years of taking up the policy, the lifetime limit is enforced up to RM120,000, subject to your choice of plan. Upon reaching the third year onwards, the lifetime limit is immediately upgraded up to RM360,000, or three times the annual limit of up to RM120,000 (again, based on the chosen plan). Your loved one is also entitled to no restrictions on surgical schedules, no difference in premiums for men and women, coverage for home nursing care (on a per annum basis), and personal accident coverage for accidental death and/or dismemberment up to RM50,000.
More details, terms and conditions can be found in their product brochure.
Other Plans to Consider
Before You Sign Up…
Of course, every insurance plan has its fair share of terms and conditions. We have already outlined a few of these for the highlighted insurance policies available, but there is always more to it. Be sure you take a good look at the product brochures and product disclosure sheets so you know what is expected of you. Always consult a licensed insurance agent on anything you wish to clarify.
It also helps to keep a list of questions handy before you seek out any advice. You may also need to run these with your loved ones to get an idea of what will be good for them, what they might want in a policy, and so on. Having a better understanding of their expectations can go a long way in alleviating any doubts or worries they may have.
Among questions you can ask include:
What is a comfortable level of premium rates that can/should be paid for a policy?




What manner of coverage should you/we consider?

What are the termination clauses for the policy?

Are there any limitations or waiting periods for claims (and so forth) when applying for a policy?

Are there any addons (or riders) worth considering to augment the chosen policy?

What are the insurance provider's customary and reasonable amounts for certain medical treatments/procedures?
This is not an exhaustive list; be sure to take down any questions or doubts that might crop up from time to time. Make sure that you and your loved one(s) are also on the same page on the insurance you are considering for them.