This feature first appeared on Natural Health.
Caring for a senior family member can be extremely overwhelming – both physically and emotionally. On top of that, many family members may not even have the option of staying at home to care for their loved ones; due to modern pressures borne by their careers and ambitions.
Shima, a daughter who would like to share her story of finding the right care for her father who was diagnosed with dementia and has a history of stroke.

1. Can you share with us the story of how you are caring for your father after he was diagnosed with dementia?
As far as I can remember, it was sometime in 2014-15 when my mother noticed changes in his behavior and his usual habits. A few incidents that we think triggered his memories being affected i.e loss of his briefcase and his diary and how he became "lost" for a while worrying about it especially when he depends on his diary for all work and personal matters.
After a few other incidents, it didn't really occur to us that this would be a mental health matter, but we did take the next steps to bring my father to the hospital (PPUM) for a check-up. And the diagnosis was – he had a minor stroke targeted only at his short-term-memory area. This has caused an infarction – an obstruction of the blood supply to his brain and causing local death of the tissue mainly at his short-term memory, and this has been going on bit by bit for 5-7 years prior. We were advised with prescription and to come every 6 months for health and memory check-up.
We took extra efforts to find out more on his condition and what else we can do to help his cognitive skills to make sure he works on his muscle memory which leads us to discover a center for dementia patients that have various activities to help improve both of his physical and mental.
Initially, accepting his condition was difficult as we were focusing on the WHY and WHEN, but we understood better through time and after learning about family history of high blood pressure and high cholesterol. We tried our best to focus more on the solutions but at the same time dealing with his behavioral changes took some time for some of us to adjust, especially my youngest brother, sister, and mother who are always at home with him.
2. How did you break the stereotype Asian families have on seeking help when caring for aged parents? When did you realize it is okay to ask for help?
Yes, I agree. First of all, caring for parents is not just to be physically present, but to know how to take care of them. While being there physically, which most of us can do, feeding their emotions and taking care of their mental health i.e. retirement depression, loneliness, and sickness is a whole different story. We need to find the right kind of help which is ultimately the children's responsibility to help manage and also how you show that you care and love them.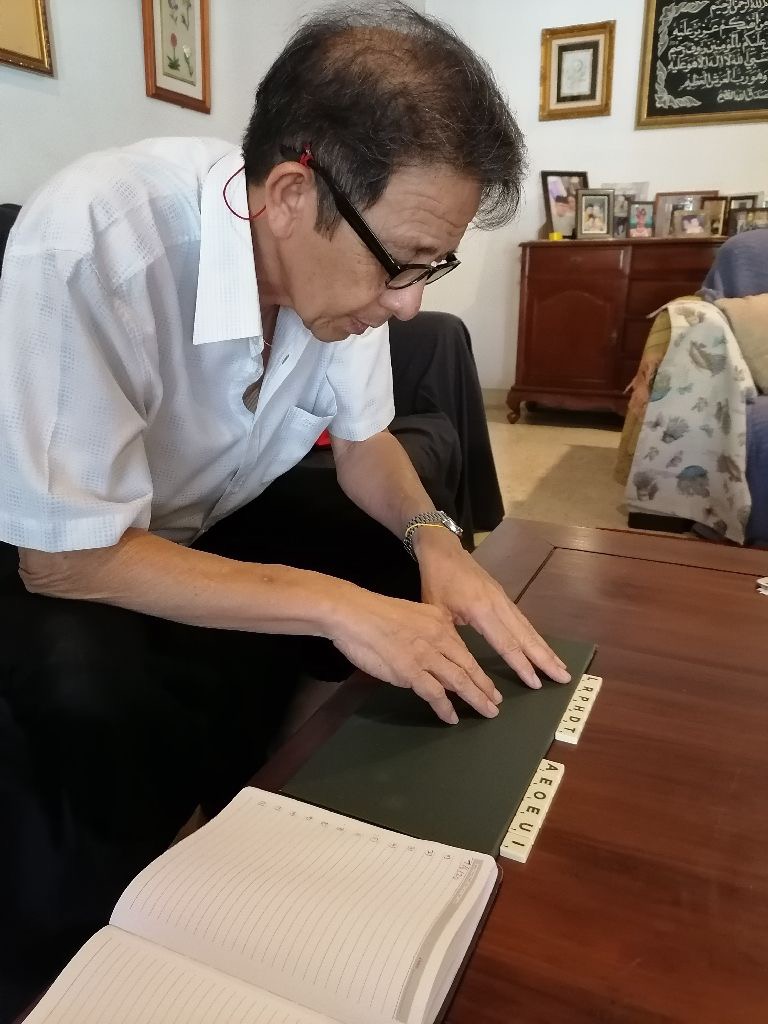 3. Can you tell us the process of finding a suitable care service for your father?
We searched through the internet and read all the reviews and the background of the company and caretakers.
4. What are the qualities that you look into to find the right care for your father?
Experience, professionalism, and compassion. Will follow through the sessions and is easy to communicate with.
5. How finding Homage has changed the quality of your life and your father's?
He looks forward to the session and it keeps him busy and his mind will work with more activities are done by Homage.
---
Looking into getting care or becoming a Homage Care Pro?
Email us here at [email protected] or give us a call at 016-2992188 to connect.