Hearing the news that you or your loved one has cancer can be overwhelming. While some may feel shocked, angry, or be in disbelief, others may also experience sadness, fear and an impending sense of loss. It is often one of the most stressful experiences in a person's life. Even though a lot of people receive support from friends and family, the number one reason they join a support group is to be with and learn from others who have gone through the same journey in their fight against cancer. Support groups provide a safe space for people to cope emotionally by providing an avenue to share and work through feelings and challenges.
Here are some support groups in Malaysia to provide you or your loved ones a place to share and find comfort in a community that understands best.
National Cancer Council (MAKNA)
MAKNA provides a variety of services and resources for education and assistance, with the objectives of being a helping hand to cancer patients to help overcome the initial trauma of acknowledging they have cancer, providing an opportunity for them and their families to know the larger community of cancer survivors and getting them to be a part of that nurturing community.
Every year on average, RM 9 million is disbursed to assist patients financially through the MAKNA Bursary Assistance Programme. This programme aims to assist financially-challenged cancer patients with a monthly allowance, medical equipment, medication and ancillary items to enable them to cope with cancer. Learn more about the bursary process here.
In addition, MAKNA also offers volunteering initiatives that come in different forms and allows you to choose whether to share your time, energy or expertise with the targeted groups that need help. It gives you a firsthand opportunity to serve and comfort those who are less fortunate, in this case, cancer patients and their families. The willingness to share your time and energy will bring you contentment and self-satisfaction. You can sign up to be a volunteer on their website.
National Cancer Society Malaysia (NCSM)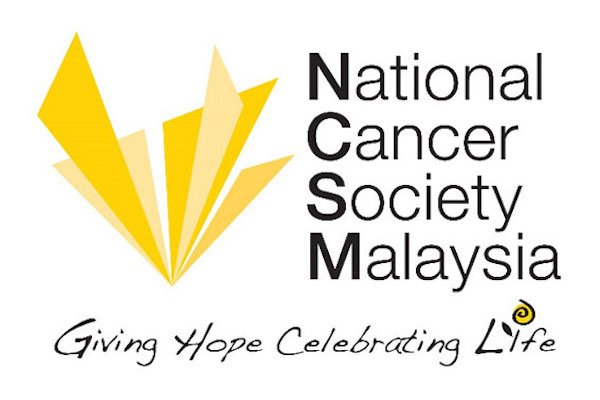 Peer support groups can provide great healing benefits and assist a cancer patient's life. The support groups consisting of survivors who have been through it before can also help cancer patients cope by providing a safe place to share their feelings. There are various types of support groups that NCSM has such as the prostate cancer support group, young cancer support group, lung cancer support group, gynaecological cancer support group, and Women cancer support group.
NCSM truly believes in empowering and supporting people affected by cancer and their caregivers so that no one needs to face cancer alone. With that principle, NCSM caters to the wellbeing of cancer patients through its Resource & Wellness Centre, a one-stop information and support centre that aims to motivate individuals to fight cancer by enhancing their quality of life. With a wide range of support services and wellness classes, take care of your physical, emotional and mental well-being in a supportive and confidential environment. If you need to get help from any of their services, you can contact their toll-free helpline at 1-800-88-1000.
Cancerlink Foundation
Cancerlink is a non-governmental organization that provides emotional, practical and informational support through focused support care programmes and services with a commitment to alleviate the trauma caused by the affliction of cancer. Cancerlink hosts many activities to improve the quality of life of cancer patients such as social get-togethers, support care facilities, services resource centre and cancer-care emporium. They also host therapy sessions that include yoga and qigong. For more updates on their upcoming events and activities, do follow their Facebook page.
---
If you or your loved ones with cancer are in need of support and recovery, feel free to chat with our Care Advisor at 016-2992188 to understand how we can help provide the best care and assistance that you need.