Partner With Us!
The Homage Care Network brings together dedicated and experienced local care professionals with smart technology, to help you deliver quality on-demand care to our community.
Partner with us today!
Partner With Us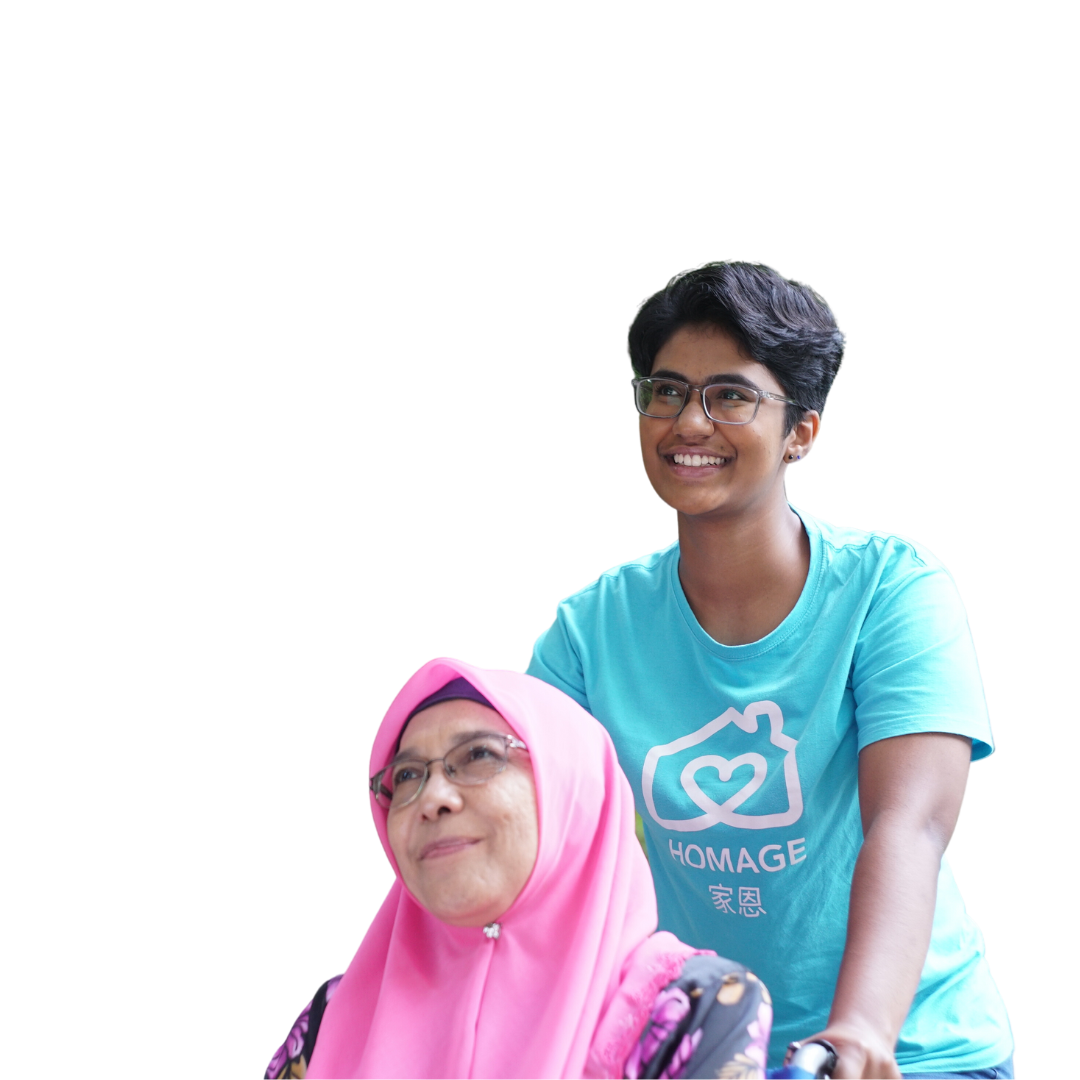 How we can collaborate together
1. Ecosystem partnerships
From staffing solutions to nursing and caregiving for post-hospitalised patients, Homage works alongside partners within the care ecosystem to provide reliable healthcare services both on-site (Care Facilities) and at the homes of their patients.
2. Corporate benefits
Talk to us about how Homage can be part of your employee healthcare benefits. Let us take care of your employees as they care for their loved ones.
3. Brand partnerships
We believe in collaborating with key opinion leaders to provide accessible information so more Malaysians are able to make informed decisions and take full control of their health.
Dive into our existing partnerships
End-To-End Resourcing Solutions for Ara Damansara Medical Center (ADMC)
Daily locums for day-to-day operations
Services rendered include ad-hoc manpower supply for:

Medical & Surgical
Emergency Department
ICU / HDU
Caregiving impact:

> 10 wards covered
> 150 nurses deployed
Clinical Practice & Support for Baxter
Pioneering new alternative for Home Dialysis
Services rendered include home training for Renal Care:

Home training for families of patients across Malaysia
Collective impact:

> 40 households trained on peritoneal dialysis across nations
Creating Shared Value with Breast Cancer Welfare Association (BCWA)
Corporate responsibility collaboration includes:

Job opportunities
Upskilling & Reskilling Program
Domiciliary Health Care Services
CSR impact:

Giving equity to cancer survivors
Providing equal employment rights
Homage Announces US$30 Million Series C Financing Led By Sheares Healthcare Group
Homage experienced significant growth in 2021 growing more than 600% year-over-year and the group more than tripling its revenue in the past year.
MyDoc and Homage Team Up to Make It Affordable to Put a Doctor and a Nurse in Every Home and Office
The first partnership of its kind in Asia, Homage and MyDoc join hands to form an integrated relationship between doctors and nurses for more holistic care.
When Tech Meets the Elderly
PC Gan, Country Manager for Homage Malaysia and Gillian Tee, Founder and CEO of Homage based out of Singapore discuss the necessity of home-based health care and how the pandemic has evolved the operations in this country.
Read More Press Releases & Media Features
Our latest news and updates, all in one space.
Ready to kickstart an impactful collaboration?
Let us support you to care for more in our community. Provide us with your contact details and we will be in touch.
Fill the form on the right to work with us on mutually beneficial B2B care solutions.
For other collaborations, just click the button below to email us your proposal or to find out more information.
Get Care Solutions With Homage
The largest pool of nurses, caregivers and therapist in Malaysia
In partnership with
News Media

Hospitals
Community Providers
Government Organisations
Corporates
Partnerships FAQs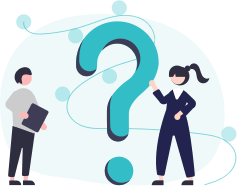 I'm interested! How do I start?
Just drop us an email at [email protected]. It's that simple! To facilitate a speedy and smooth process, mention what type of partnership you're interested in and we'll be in touch with you in 1-3 working days!
What kind of partnerships can we explore together?
We can explore brand/B2B partnerships, exclusive promotions and content collaborations with your brand. Got a better idea? Just propose this to our partnerships team and we'll be happy to speak with you.
What are the terms and conditions?
The terms and conditions are specific to each partnership and what it entails. Don't worry – We'll loop you in the process to make sure you're covered.
How long is a partnership with Homage?
We'd love to be friends forever! But typically, a partnership can span from a one-off collaboration to a long-term partnership for years, depending on the agreement.
Help during the pandemic
The team has been sublime to work with albeit having to temporarily halt engaging them for care services due to the pandemic situation now in Malaysia. All teething issues in the initial phase of engagement were swiftly addressed and satisfactorily so. Special shoutout to Shirley from Homage who has been responding promptly to all my queries and requests (and went far and beyond my expectations with her actions in all counts).
Wong Voon Bing
Highly recommended care when I'm away
My father had a fall recently and sustained a hip fracture. Living overseas and not being able to travel back home to assist with recovery was very worrying. A friend recommended Homage to help with his nursing care. They are prompt in replying to messages. The care provided was excellent and highly professional. We have been very pleased with the service. There are times when we had to change the appointment time and they obliged and looked into our needs.
Anisa Aisha
Positive experience
Our experience has been very positive. So far, we have used their Care Pros perhaps 10 times (for checking in on mum) and she has been nothing short of kind and supportive. The coordinator Bel has also been a great help since day one. I find the price to be reasonable. Love the reporting feature on their app. You could see what has been done during the visit. It's worth trying out.
Adelaine Yeo
My gratitude and appreciation
My 85-year-old mother, who underwent post-ventral incisional hernia surgery in January 2019 had CPs from Homage, all professionally trained, from leading Malaysian hospitals. The CPs nursed my mother with diligence, and compassion; providing invaluable tips on elderly caregiving to family members. My gratitude and appreciation to Team Homage.
Azwan Shahuddin
Definitely one of the best!
I had positive experiences with Homage so far. They are flexible, affordable, and professional. The coordinator from Homage has been very helpful and accommodating to my request since day one. Caregivers assigned to take care of my grandmother are punctual, professionally trained and attentive. Hope they will continue to serve well.
Kamilah Barvin
Comprehensive physiotherapy program
Homage has helped us a lot in assisting the recovery of our beloved father. They provide us with a comprehensive explanation regarding the physiotherapy program. The therapist they sent is highly qualified, courteous, passionate, and gave outstanding service. And above all, the charges are fair and affordable.
Farizal Anam
Guidance for my domestic helper
Thank you Homage for your assistance after my mom was discharged from the hospital due to dengue fever. Mom regained her confidence to take her first shower after discharge with the help of Homage's caregiver, something my domestic helper will not be able to do. Also to guide my domestic helper to handle her in a more hygienic way. My maid learned the proper method and able to give better care to mom now. Highly recommend it to people who looking for professional care services to manage family members who need help.
Jenny Lim
Hassle-free swab test
It's really hassle-free when u can have the COVID-19 swab test without leaving ur home. The response is really fast, the app is efficient. Thank you for your services.
Sofia Mustaffa
Overall a good team work
I want to thank Homage for their excellent service especially Ms. Ginger for her brilliant communication and customer service and for making the necessary arrangements. She does a good follow-up before and after the physio, also accurate feed-back. We appreciate Ms. Shu for her excellent physio service which made my mother gain confidence that she can walk again. Ms. Shu is very patient, hard-working, and committed to seeing my mum will be completely restored and healed. Thank you.
Paul Mahendran
Make Home Care Personal To Your Loved One
Get started with a free consultation today, and learn why thousands of Malaysians trust Homage to deliver the best care in their homes.
Get Care Now