Care Support for Cancer, Wherever You Are
Learn more about the common types and stages of cancer and its effects on your loved one and their care needs. If you're looking for care support, our team of Homage caregivers, nurses, and therapists are available to support you and your loved one every step of the way along the cancer journey.
An Introduction to Cancer
Every day, healthy cells in our body divide to replace old or damaged cells. Cancer cells, however, grow and survive when they should not, depleting oxygen and nutrients that could be used to nourish healthy cells instead.
This leads to an impaired immune system and other health problems, which explains why many cancer patients often experience symptoms such as unexplained weight loss, fatigue, and pain.
1 in 4 Malaysians Are Expected to Develop Cancer By 75
In Malaysia, an estimated 100,000 people are told they have cancer each year, and the Ministry of Health estimates that one in four Malaysians will be diagnosed with cancer by the age of 75. The top cancers include lung, nasopharyngeal, breast, cervical, and colorectal cancer.
Thankfully, advancements in treatment and screening have led to earlier detection and timely treatment for many, reducing cancer mortality rates.
Caring for a loved one with cancer
From the initial diagnosis to the treatment process, the cancer journey is not easy for cancer patients, as well as their loved ones and caregivers. Besides its physical impact, having cancer can take a toll on an individual's mental and emotional wellbeing. The support of a loved one can be especially important during this time.
Depending on the type and stage of cancer, different forms of care support may be required.
Stage I
Early-stage cancer is located in one area and has not spread to nearby tissues. Individuals with this form of cancer have a high chance of full recovery, usually by removing the tumour with surgery.
Care Support
Medical escort
Medication reminders
Post-surgery care
Nursing care
Rehabilitation therapy
Stage II or III
At this stage, cancer may have spread to nearby tissues and/or lymph nodes, but not to other parts of the body. Recovery may be possible with more extensive treatment.
Care Support
Medical escort
Medication reminders
Staying active
Rehabilitation therapy
Night care
Palliative care
Stage IV
In advanced or metastatic cancer, cancer cells have spread to other parts of the body. In most cases, stage IV cancer is no longer curable. Hospice treatment may be recommended instead.
Care Support
Hospice care
Personal care
Medication reminders
Nursing care
Rehabilitation therapy
Night care
Help at Every Stage
We have walked the journey with numerous families and their loved one with cancer. Our Care Professionals are experienced and undergo training to better understand, support and care for you and your loved one. Learn how they can help.
Personal Care
Assist with the activities of daily living (ADLs) – eating, bathing, getting dressed, toileting, transferring, and continence.
Nursing Care
Monitor and administer nursing procedures from tube feed and suctioning to injections and wound care.
Home Therapy
Alleviate symptoms and improve bodily functions through prescribed treatment plans.
Medical Escort
Accompany and facilitate transport to-and-fro between home and medical appointments, scans and treatment visits.
Post-Surgery
Focus on recovery and leave the complex nursing care in the hands of our experienced nurse Care Pros
Cost of Cancer Care in Malaysia
The cost of cancer treatment is estimated to range from RM50,000 to RM400,00, including surgery, chemotherapy and care services. But thankfully, care packages and insurances are available to offset some of the cost.
Get a Free Care Consult
Daily Living Care
from
By local certified caregivers
Nursing Care
from
By local licensed nurses
Looking for long-hour care packages for your loved ones? Save up to 20% with our care packages for multiple sessions. Speak with our Care Advisors to find out more.
*Rates reflected have no hidden base fees, only transparent transport surcharges. Specific terms and conditions apply.
Speak to a Care Advisor
Email us at [email protected] or call us at 016 299 2188 or request a callback from our friendly Care Advisory team. Learn more about our range of services and find out how Homage Care Professionals can help.
Make a Care Plan together
We will work with you to develop a personalised Care Plan based on your loved one's health status, care requirements, and additional preferences.
Your personalised care begins
Together we will match you and your loved ones with an exceptional Care Professional. Stay up to date after every appointment with detailed reports on the Homage app.
The largest pool of nurses, caregivers and therapist in Malaysia
In partnership with
News Media







Hospitals




Community Providers


Government Organisations

Corporates


Top questions about Cancer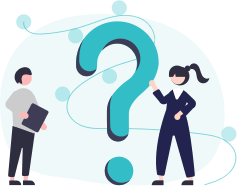 How long does a cancer patient live in hospice?
It is not possible to accurately predict how long a person with cancer will live, but hence hospice care for cancer patients can last from days to 6 months and sometimes even longer.
How can Homage support with cancer care?
Homage Care Professionals provide in-home cancer care, allowing individuals with cancer to receive holistic care in the comfort of home.
Homage's trained Care Professionals can assist with the following activities:
Personal hygiene, includes showering, toileting, diaper changing, and dressing
Mobility support includes manual or assisted transfers to facilitate movement around the home and reduce fall-risk
Companionship to interact through activities and conversations to keep loneliness at bay
Staying active includes home and outdoor exercises
Medication reminders for prompt medication consumption
Meal preparation, purchase of takeaway or cooking meals suitable for the care recipient's diet
Medical escorts to doctor's appointment and medication collection
Light housekeeping, includes keeping the care recipient's room spick and span, washing the care recipient's dishes
Simple nursing care, includes tube feeding and suctioning
Complex nursing procedures include wound and stoma care
Home physiotherapy, occupational and speech therapy
Everyone's care needs are unique. Reach out to our Care Advisors at 016 299 2188 to learn more about how our Care Pros can support you in your cancer journey.
What is the minimum duration for a care visit?
The duration of a Homage Care Visit starts from just one hour, depending on the families preferences and the loved one's needs.
Does Homage provide live-in or 24-hour home care services?
We currently provide 24-hour home care services but not live-in caregiving. For our 24-hour home care service, two Homage Care Professionals will be scheduled for the visits. Care will be split into 12-hour shifts to support you and your loved one around-the-clock each day.
Who are the Homage Care Professionals?
Homage Care Professionals are individuals who are passionate and dedicated to delivering care to families and care recipients. 100% local, they are trained caregivers, qualified nurses, certified therapists and licensed doctors, each with a unique set of skills, experiences and specialisations.
How fast can I receive care support for cancer?
Once you have confirmed that you will like to engage a Homage Care Professional for cancer care support, we can match you or your loved one with a suitable Care Professional as fast as within 24-48 hours.
What cancer care packages do you offer?
From ad-hoc to round-the-clock care support, we have short- and long-term care packages tailored to different care durations and for varied care needs so that you and your loved one can find one that best fits your care arrangements.
Reach out to our Care Advisors at 016 299 2188  for more details.
Help during the pandemic
The team has been sublime to work with albeit having to temporarily halt engaging them for care services due to the pandemic situation now in Malaysia. All teething issues in the initial phase of engagement were swiftly addressed and satisfactorily so. Special shoutout to Shirley from Homage who has been responding promptly to all my queries and requests (and went far and beyond my expectations with her actions in all counts).
Wong Voon Bing
Highly recommended care when I'm away
My father had a fall recently and sustained a hip fracture. Living overseas and not being able to travel back home to assist with recovery was very worrying. A friend recommended Homage to help with his nursing care. They are prompt in replying to messages. The care provided was excellent and highly professional. We have been very pleased with the service. There are times when we had to change the appointment time and they obliged and looked into our needs.
Anisa Aisha
Positive experience
Our experience has been very positive. So far, we have used their Care Pros perhaps 10 times (for checking in on mum) and she has been nothing short of kind and supportive. The coordinator Bel has also been a great help since day one. I find the price to be reasonable. Love the reporting feature on their app. You could see what has been done during the visit. It's worth trying out.
Adelaine Yeo
My gratitude and appreciation
My 85-year-old mother, who underwent post-ventral incisional hernia surgery in January 2019 had CPs from Homage, all professionally trained, from leading Malaysian hospitals. The CPs nursed my mother with diligence, and compassion; providing invaluable tips on elderly caregiving to family members. My gratitude and appreciation to Team Homage.
Azwan Shahuddin
Definitely one of the best!
I had positive experiences with Homage so far. They are flexible, affordable, and professional. The coordinator from Homage has been very helpful and accommodating to my request since day one. Caregivers assigned to take care of my grandmother are punctual, professionally trained and attentive. Hope they will continue to serve well.
Kamilah Barvin
Comprehensive physiotherapy program
Homage has helped us a lot in assisting the recovery of our beloved father. They provide us with a comprehensive explanation regarding the physiotherapy program. The therapist they sent is highly qualified, courteous, passionate, and gave outstanding service. And above all, the charges are fair and affordable.
Farizal Anam
Guidance for my domestic helper
Thank you Homage for your assistance after my mom was discharged from the hospital due to dengue fever. Mom regained her confidence to take her first shower after discharge with the help of Homage's caregiver, something my domestic helper will not be able to do. Also to guide my domestic helper to handle her in a more hygienic way. My maid learned the proper method and able to give better care to mom now. Highly recommend it to people who looking for professional care services to manage family members who need help.
Jenny Lim
Hassle-free swab test
It's really hassle-free when u can have the COVID-19 swab test without leaving ur home. The response is really fast, the app is efficient. Thank you for your services.
Sofia Mustaffa
Overall a good team work
I want to thank Homage for their excellent service especially Ms. Ginger for her brilliant communication and customer service and for making the necessary arrangements. She does a good follow-up before and after the physio, also accurate feed-back. We appreciate Ms. Shu for her excellent physio service which made my mother gain confidence that she can walk again. Ms. Shu is very patient, hard-working, and committed to seeing my mum will be completely restored and healed. Thank you.
Paul Mahendran
Make Home Care Personal To Your Loved One
Get started with a free consultation today, and learn why thousands of Malaysians trust Homage to deliver the best care in their homes.
Get a Free Care Consult