Speech, Occupational & Physiotherapy Jobs In Malaysia That Fit Your Schedule
Support families with their rehabilitation efforts by delivering quality speech, occupational and physiotherapy at home. Join us to deliver personalised therapy to more in the community.
Join Us Now
Why join us as a Homage Therapist?
Attractive Earnings
Earn competitive rates across our freelance and fixed positions
Flexibility
Choose from various employment schemes and deliver care according to what suits you best
Progression and Opportunities
Upgrade your skills with holistic and specialised training from our training partners and in-house specialists
Insurance Coverage
Professional indemnity for all care visits, enjoy a peace of mind while you deliver care
Impact and Meaning
Build a meaningful career and touch the lives of others through caregiving
Beyond Just Homes
Gain exposure to caregiving across a variety of settings including day care centres, nursing homes and hospitals
Support rehabilitation and recovery from the home
A Homage therapist goes beyond having the right formal qualifications. What is equally important is having the right heart to support another in their recovery through continuous physio-, occupational or speech therapy for greater self-independence.
Our therapists possess diverse specialisations and are experienced in the areas of physiotherapy, occupational and speech therapy. If you would like to touch and improve lives, you can be one of us too.
We help families with
Physiotherapy
Occupational Therapy
Speech Therapy
Be inspired by our therapists
Thivyaa
Physiotherapist
"Homage has been the best journey in my career. I am able to learn new skills with every visit I take, and Homage has been a great learning experience in my journey as a Physiotherapist."
James
Physiotherapist
"Homage provides the best quality of health care and support system not only to families but their Care Professionals too. Due to the good support system, I am able to give my undivided attention to my seniors and treat them with love and care just like I would my own family, so they can recover well and have a better quality of life! "
Saw Shu Yin
Physiotherapist
"Thanks to Homage, I care for seniors that now treat me like family. We care, encourage, and support each other despite the challenges faced. I truly appreciate being a part of Homage and always look forward to every visit! "
Homage Care Pro Referral Programs
Help build our community so that more people can access quality care! Here are 2 easy ways you can do that:
Invite friends to join Homage as a caregiver, nurse, or therapist. Read more about our Care Pro Referral Program here.
Refer a family to get care from Homage and earn a referral bonus. Read more about our Care Owner Referral Program here.
Top questions about Homage Therapists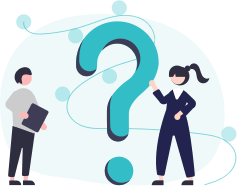 How do I apply to be a Homage therapist?
You may submit your application to be a Homage Care Professional here.
Should you be shortlisted, we will follow up with email and SMS regarding the steps to take to proceed with your application. We will share the necessary information with you throughout the application process.
What are the requirements to apply to be a Homage therapist?
You need to be adequately equipped with the following documentation and experience:
Physiotherapist: Min. Diploma in Physiotherapy

Occupational Therapist: Min. Diploma in Occupational Therapy

Speech Therapist: Min. Degree in Speech Therapy

Min. 1 – 2 years working experience in relevant field
You also need to be a Malaysian Citizen or a Malaysian Permanent Resident as well.
If you are not a therapist, you may apply as a caregiver.
What is my expected job scope as a therapist?
As a Homage Care Professional, you will be making a difference in providing the following care services to seniors with warmth, tact, and professionalism:
Assess effectively, set appropriate goals, implement appropriate treatment plans, execute safe therapy, re-assess timely and modify the treatment when necessary 

Update therapy records accurately and promptly at all times using the Homage app.

Monitor the senior's treatment progress and modify or improve the treatment plan proactively and regularly

Comply with policy and procedures, clinical standards, operational KPIs, and service qualities of Homage and its client organizations
How can I take up a case?
Once you have successfully joined us as a Homage therapist, our Homage CarePro app will match you to the cases that are suitable for your skillset, location etc. You can easily browse through and simply tap and slide the "Apply" button to take up the cases you prefer. Please note that application approval for Care Visits are on a first-come-first-served and on best-fit basis.
Where is the care provided and is transportation provided?
Since Homage provides private home care, most visits will take place in the seniors' own homes, unless stated otherwise. Currently, Homage does not offer transportation; thus, Homage Care Professionals will have to to make their own travel arrangements to and from the senior's home. Fixed transportation allowances are generally provided for visits in addition to your visit payout.
Join us as a Homage Care Pro today!
Deliver dedicated home care, nursing care and therapy to more in the community.
Become a Care Pro