Nursing jobs that give you the work-life balance you always wanted
Nurses in Malaysia love us for our flexible schedule, personalised match, attractive payout and insurance protection.
Join Us Now
What we look for in a Homage nurse
Registration with Nursing Board Malaysia (LJM) or Medical Assistant Board Malaysia (LPP) or equivalent
Valid Annual Practicing Certificate (APC) or Retention of Name (RON)
Passion to deliver holistic care to care, recipients, and families
Good interpersonal skills
Able to work independently
Comfortable working with adults and seniors, including persons with disability
Malaysian Citizen or Malaysian Permanent Resident only
Become a Homage Nurse in 14 Days
Step 1: Submit your Application
Complete our online application form in 3 minutes.
Step 2: Start Our Interview Process
If we find you suitable, we'll contact you about starting our multi-stage interview process. During the interview process, we'll check your qualifications and perform a video interview.
Step 3: Congratulations! You're a Homage Nurse
Once you've successfully passed our interview process, you're well on your way to providing care with us. We'll help onboard you to get you ready for the first of many care visits.
Why Homage?
Take Control of your Time
Choose the day and time you want to work. Continue progressing in your nursing career as you go.
Above Market Rate
Join the best in the industry, and get the payout you deserve. Enjoy competitive rates bundled with activation bonus and referral payout when applicable!
Finding you the Right Match
We play to your strengths. Our smart algorithm takes into account more than 50 factors including your skillset and interest.
Care with a Peace of Mind
We've got you covered with insurance, ensuring that your safety is our priority every step of the way!
Rewarding Work You'll Enjoy.
Don't just hear from us. Hear from our Nurses.
I appreciate the high-trust relationship Homage has established with Care Professionals when caring for the elderly.
Pavithra, Homage Care Professional
Through Homage, I really do love and enjoy my career as a nurse and I look after patients like my own family.
Nur Syamimi, Homage Care Professional
There is a good support system and I always look forward to every visit. It has been a great journey with Homage.
Jeyyanthi, Homage Care Professional
It has been a great journey with Homage. I enjoy caring for my patients, and the bond that develops with the relationships built.
Isabel, Homage Care Professional
Homage Care Pro Referral Programs
Help build our community so that more people can access quality care! Here are 2 easy ways you can do that:
Invite friends to join Homage as a caregiver or nurse. Read more about our Care Pro Referral Program here.
Refer a family to get care from Homage and earn a referral bonus. Read more about our Care Owner Referral Program here.
The largest pool of nurses, caregivers and therapist in Malaysia
In partnership with
News Media

Hospitals
Community Providers
Government Organisations
Corporates
Top questions about Homage Nurses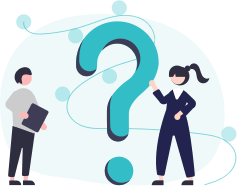 How do I apply to be a Homage nurse?
You may submit your application to be a Homage Care Professional here.
Should you be shortlisted, we will follow up with email and SMS regarding the steps to take to proceed with your application. We will share the necessary information with you throughout the application process.
What are the requirements to apply to be a Homage nurse?
In accordance with MOH guidelines, you need to be adequately equipped with the following documentation and experience:
Min. Diploma in Nursing or Diploma in Medical Assistant

Registration with Nursing Board Malaysia (LJM) or Medical Assistant Board Malaysia (LPP) or equivalent

Valid Annual Practicing Certificate (APC) or Retention of Name (RON)
You also need to be a Malaysian Citizen or a Malaysian Permanent Resident as well.
If you are not a Registered Nurse or Medical Assistant, you may apply as a caregiver. Nurse studedents, Assistant Nurses, and Community Nurses are welcome to apply as well.
How can I take up a case?
Once you have successfully joined us as a Homage nurse, our Homage CarePro app will match you to the cases that are suitable for your skillset, location, nursing experience, etc. You can easily browse through and simply tap and slide the "Apply" button to take up the cases you prefer. Please note that application approval for Care Visits are on a first-come-first-served and on best-fit basis.
Can I hold a full-time job?
Yes, you can hold a full-time job and still take on freelance appointments with us at Homage. However, you would not be able to apply for short-term or full-time roles as these require full-time fixed schedule commitment from you.
What is my expected jobscope?
As a Homage Care Professional, you will be making a difference in providing the following services to seniors with warmth, tact, and professionalism:
Assistance with Activities of Daily Living:
Perform Vital Signs assessment
Assist in Oral Medication and Administration
Provide Companionship and Facilitating Recreational Activities
Do Grocery Shopping & Meal Preparation
Perform Light Housekeeping for Seniors
Supervise Physical Exercises and Activities
Accompany to Medical Appointments
Provide Personal Hygiene Care (Showering / Bed Bath)
Undertake Night Caregiving
Perform Check-in Visits
Help with Personal Grooming (Hair Cut)
Simple Nursing Care:
Perform Oral/Tracheostomy suctioning
Assist with Urine & Stoma Drainage/Change
Simple Wound Dressing
Assist with Blood Glucose Check
Assist in Oral/NG tube Medication and Administration
Application of Urosheath
How frequent are the cases? How many cases can I take?
This depends on the type of cases available and when you would like to take on visits. Do note that our system matches the best criteria that fits the needs of the individuals you will be caring for. 
Join us as a Homage Care Pro today!
Deliver dedicated home care, nursing care and therapy to more in the community.
Become a Care Pro